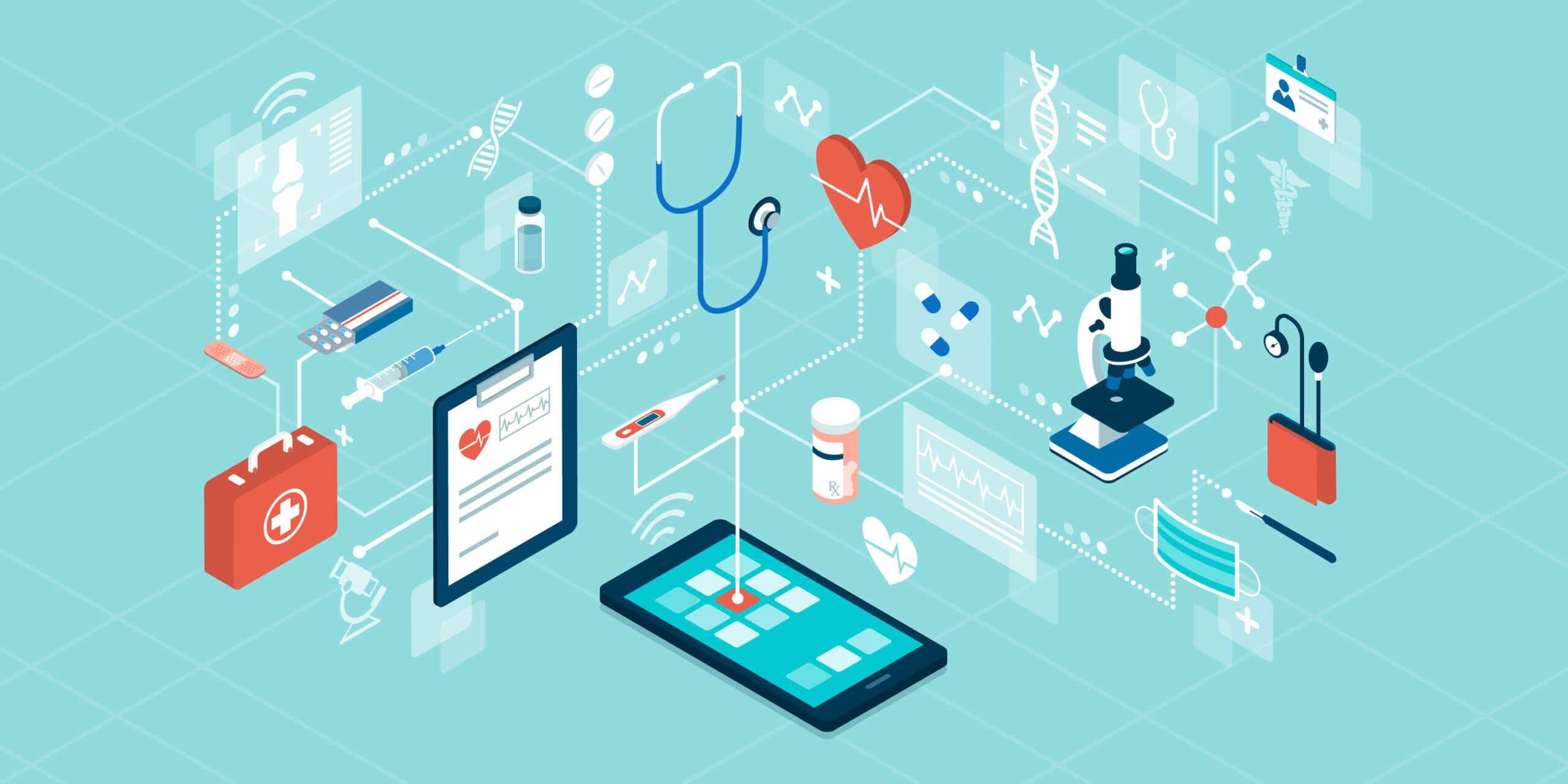 In 2020 global healthcare reached a point of paramount importance.
The healthcare industry began investing in as many resources as possible to accommodate its growing needs. Some of these needs consisted of larger data storage, complicated data processing, and requiring the assistance of cutting-edge technology to gather and process such data.
Currently, health and technology experts around the world have begun implementing Cloud tech to help combat healthcare emergencies. With this, we can expect more widespread use of cloud computing in the healthcare industry in the near future. This post will discuss how your healthcare related business, app, and even hospital system etc. can benefit greatly from adopting Cloud technology.
Table of Contents for Cloud Computing in Healthcare:
Who will this post be helpful for?
If you're working in healthcare or are planning to launch a healthcare company this will be a helpful read for you.
This post will also be helpful for resellers to optimize their products and services.
Mobile app developers can also find some insight related to your field.

What can Cloud Computing do for global healthcare in 2021?
When it comes to global healthcare, needs and requirements are not one dimensional.
Covering such a large scope requires a wide range of healthcare demands to be discussed. This section will highlight how cloud technology applies to general healthcare requirements such as consumerism and interoperability, as well as how it applies to emergency healthcare situations such as pandemics like the COVID-19 crisis of 2019/2020.
General applications of Cloud Computing in healthcare in 2021
Growing demands of consumerism

With people taking up a more "prevention-oriented" approach to healthcare (as opposed to the typical "cure-oriented" approach) a consumerism culture has being born in the industry. There aren't only patients anymore- now there are consumers too.
Who are these consumers?
People who consume health related smartphone apps, dieting apps, fitness apps, wearable technology, symptom checkers, calculators, etc. all belong to this category. These are not necessarily services required by patients but rather "products" that are created for general consumers to keep their health in check.

With the current health crisis around the world, we can expect that in 2021 people will begin maintaining their general health much more actively than they used to before. All the lessons that the crisis taught us, can be adopted by developers and firms to create new solutions. These new solutions can cater to this expected growth of consumerism in healthcare in the coming year.
In developing such solutions firms and developers can be more innovative with technologies such as IoT, big data and AI to effectively collect and manipulate data as well as boost consumer convenience.

Integrating systems to deliver a better experience
If you're developing a new system to be used in the hospital that seamlessly makes use of patient data to create efficient diagnoses, cloud computing is the way to go. Using cloud computing you're able to create interoperability. Interoperability makes use of different systems at the same time by enabling communication between them to establish one comprehensive system.
By integrating multiple healthcare systems to derive a comprehensive output you create an intelligent resource where you can draw a lot of insights from when it comes to doing diagnoses, prescribing medication and even monitoring the conditions of patients later on.

How does cloud computing help?
The scalability of cloud computing makes your platform flexible enough to accommodate a complicated infrastructure. When so many systems are integrated into one and configured to work with each other, the infrastructure on which these systems are hosted will need to expand over time. An easily scalable solution will allow you to scale your infrastructure's processing power and performance by easily increasing specs. You will also enjoy the possibility of increasing storage whenever you need to accommodate the growing mass of data.

Special applications of Cloud Computing in healthcare in 2021
In 2020, we've come to learn that being prepared for general healthcare necessities just won't suffice. We need to be prepared to answer to emergencies. We've got the expertise, technology and experience for it. It's time we put it into practice. This section will discuss how Cloud Computing can be used in preparing healthcare systems stronger in the face of urgent crises like the COVID-19 pandemic.
Easy scaling for emergencies
Several healthcare systems around the world collapsed under the COVID-19 pandemic. This opened our eyes to the reality that scalability is a much needed element of healthcare. With Cloud infrastructures, you have the ability to scale the data processing, storing and analyzing capacities of hospitals, research labs etc at such short notice.
Telehealth

With the restrictions imposed on travel and public gatherings due to the pandemic, 2020 saw a rise of telehealth as a dominating trend of receiving healthcare. What is telehealth, you may ask? It's when you're able to channel doctors and seek medical advice and assistance through electronic communication devices. So basically, consulting your doctor, getting prescriptions and paying a fee, except you do all this on your phone or computer, instead of at a clinic. Thanks to telehealth, patients were able to consult their doctor during the COVID-19 pandemic without leaving the safety of their home and running the risk of possible infection.
We never know what the future has in store for us but having the option to switch between channels of receiving and giving out medical assistance is a win under any circumstance. The main reason for this is of course its adaptability. So you won't be caught off-guard and left helpless if an emergency health crisis was to arise.
For vaccine research

Emergencies like the COVID-19 pandemic proved to us that the need for research is of utmost significance. Countless companies representing different countries came forth with vaccines during the 2020 pandemic. More than 140 vaccines are currently in the works and experts look forward to continue vaccine research even after a good enough vaccine has been developed. So we can expect the need for scalable and widely accessible data infrastructure to continue for a while.
Curious to learn more? Check out these amazing related posts:
To process complicated data and extract comprehensive information a strong, reliable and powerful cloud infrastructure needs to implemented. A true private cloud is the ideal solution. Find out how you can benefit from a true private cloud.
We talked about the value of data analysis and cloud in this blog post with technology like IoT. A study by Gartner has indicated that 80% of the surveyed organizations are receiving highly positive results from adopting IoT technology. Find out in this blog post, how you can use IoT to boost your business's in 2021.
Studies have shown that 79% of enterprise executives believe that if they do not adopt big data for their businesses they are immediately at risk of potential extinction. Find out how to benefit from big data by using Cloud Computing on this blog post. 
That ends today's post. Reach out to us if you have any concerns, suggestions, or general feedback.