Private Cloud Platform for Businesses
Migrate your existing business cloud workload to our seamless, cost-effective private cloud platform.
Save up to 60% on operational costs on a private cloud designed for your business needs.
An outstanding true private cloud experience crafted to your business
powered by

[contact-form-7 title="" id="none"]
Efficient
Consolidate & automate I.T. to cut costs
Agile
Secure self-service to empower teams
Simple
Manage your cloud in one intuitive UI
Secure
Control access, and monitor usage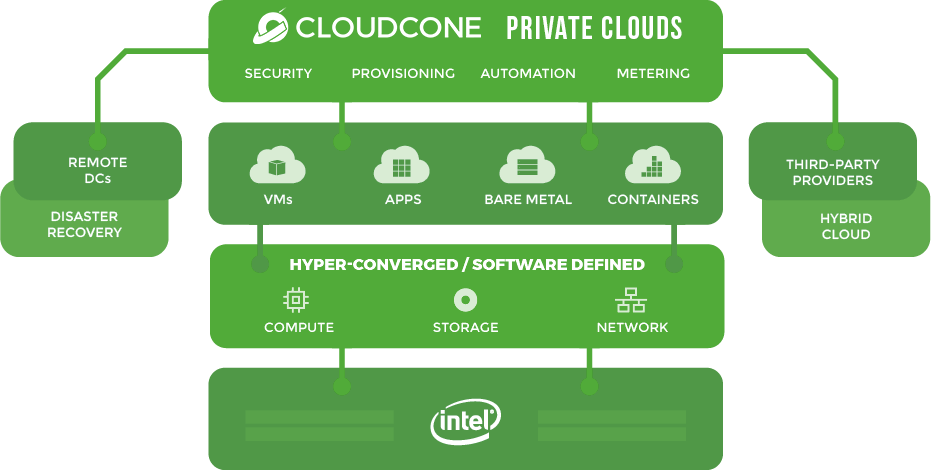 Experience quality
CloudCone helps you by simplifying and delivering an outstanding true private cloud solution, so your business can focus on more important tasks and gain full benefits while setting the groundwork for the future.
---
Fully managed by friendly humans
Features
An outstanding true private cloud experience. Dedicated for your business and your business only.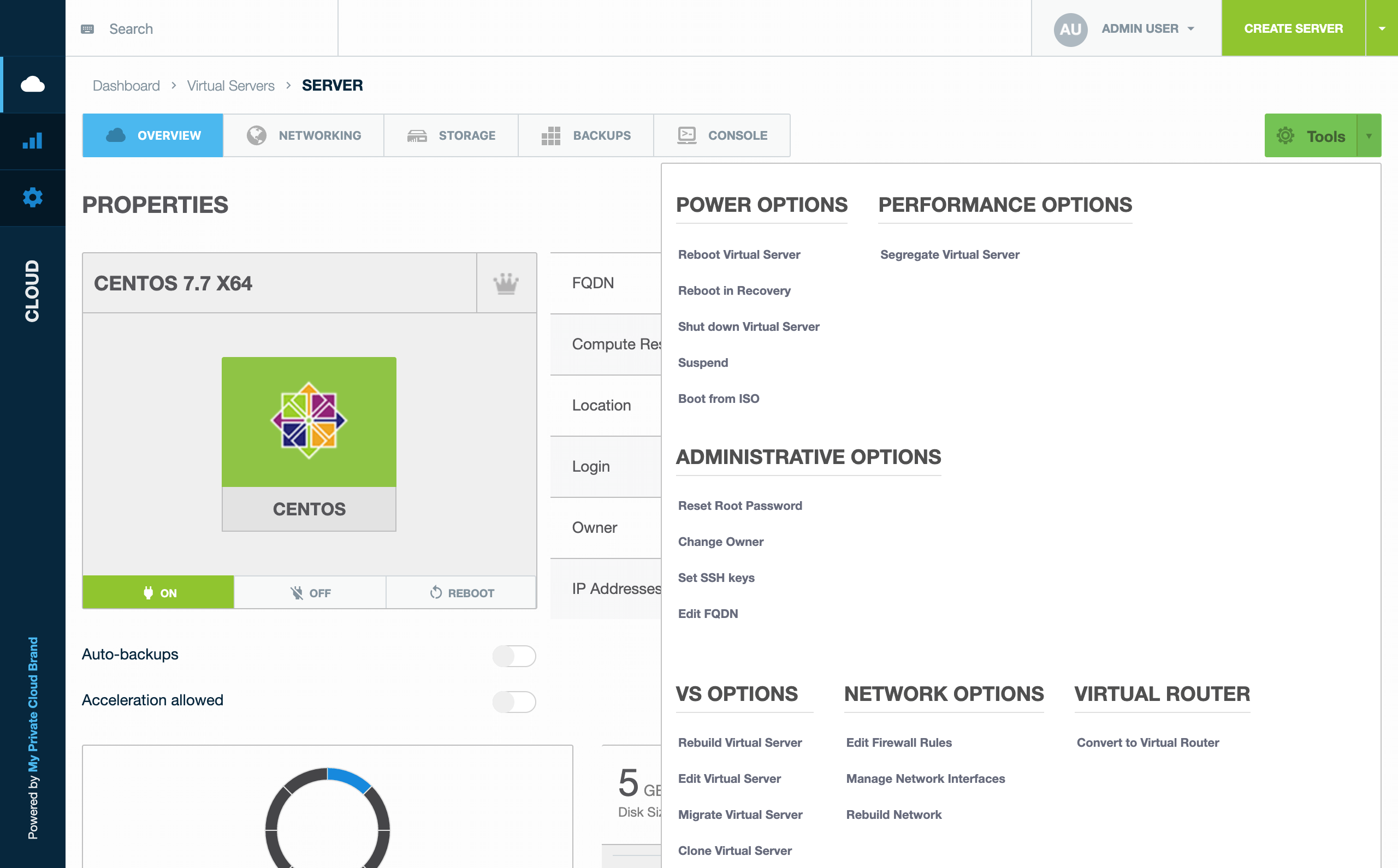 Private Cloud Management Platform
Your PCMP (private cloud management platform) is controlled through CloudCone's intuitive control panel with wizards & on-screen controls to virtualize, automate & orchestrate your infrastructure resources.
CloudCone's private clouds automate load balancing, scaling, failover & backups while also allowing users to self-serve resources to alter applications based on pre-configurable permissions and limits.
Automated backups.
Automated backups are essential to protect against not only data loss but also countless other external threats like data breach and the impact of malicious software. 90% of the time, businesses not having proper backups may result in entire projects not being able to pick up after data loss.
Any OS Support
CloudCone offers a huge library of Linux and Windows operating system templates that can co-exist in any combination on your servers and a necessary library of SaaS and PaaS applications, which can be deployed automatically in your cloud. A custom OS template can be maintained as well.
Snapshots
Snapshots help you reverse back to a point in time before an error has occurred and give you a second attempt, so that you can keep important data safe. Taking a Snapshot does not affect the bandwidth of a server and can capture large volumes of data at the same time.
Hot Migration
Hot migration lets you move virtual machines between physical hardware without downtime, enabling your servers and websites to be up and running at all times. This allows you to scale and move your existing deployment without incurring unnecessary costs.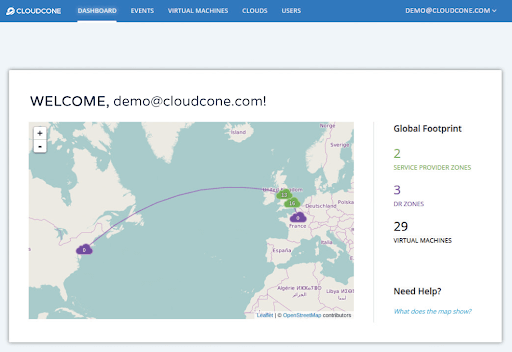 High Availability & Disaster Recovery
CloudCone private clouds are secure, self-healing and extremely resilient, with automatic hypervisor failover, High Availability clustering support, and disaster recovery options for real-time remote replication and restoration of virtual servers.
Some mission-critical workloads on your private cloud can essentially be protected using CloudCone DRaaS (Disaster recovery as a service). This solution brings affordable, high-performance DR, real-time recovery to enterprises for the first time.
View the Private Cloud white paper
A detailed document of our private cloud features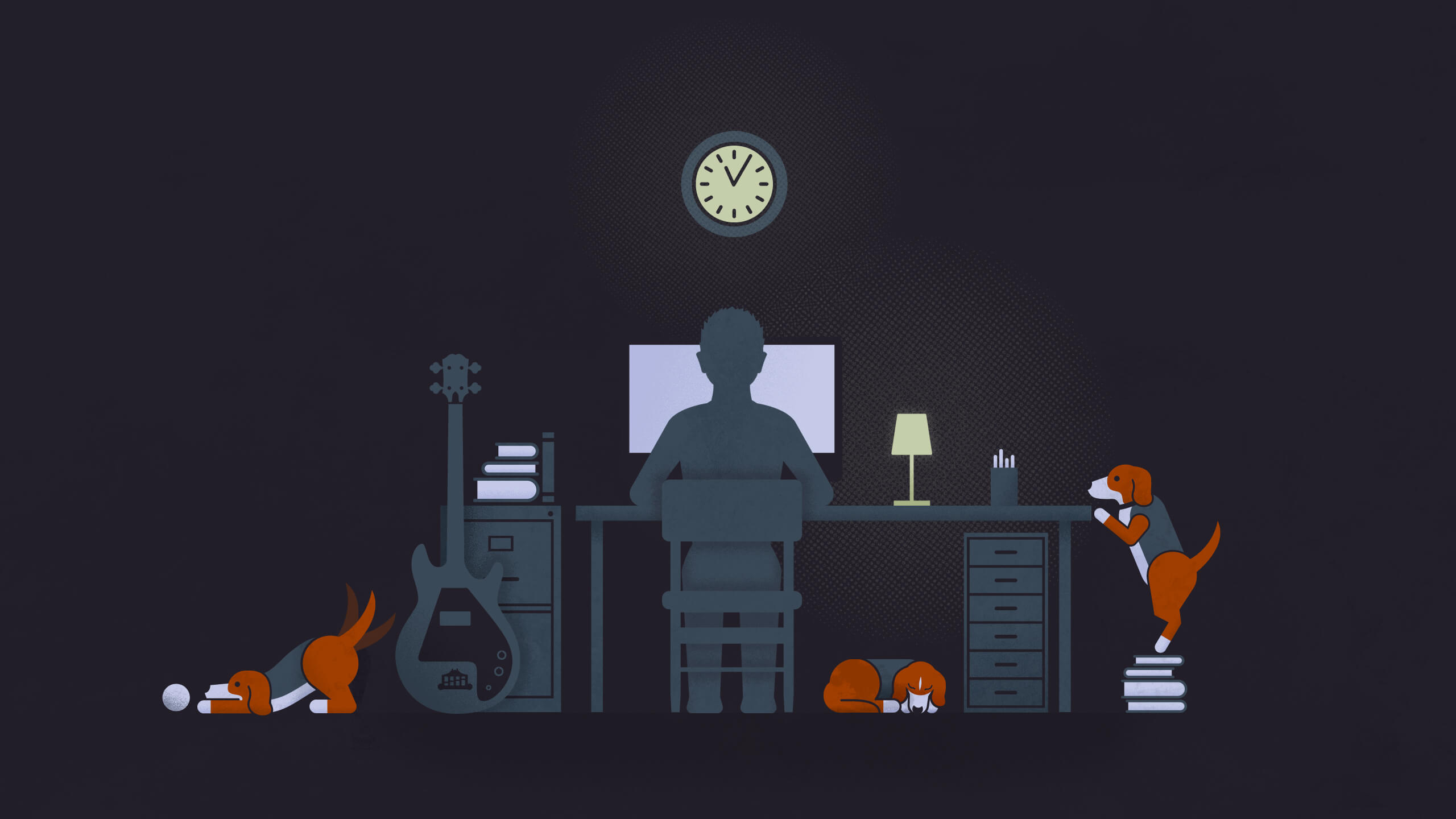 Business Cloud Support
Business Cloud Support is designed to give you reliability over the operational health by helping the business mitigate risks on the cloud while you focus on your core business.
Operational health in business is unpredictable with many external variables that can affect it. This is why we make sure our private cloud users receive the utmost attention with the least amount of response time. In addition to all the general cloud support features which are still available, 'Business Cloud Support' provides more beneficial features like:
• 1:1 technical support via the internal communications platform
• 24x7x365 direct access to our internal communication platform to reach out to an L2 cloud engineer who is intimately familiar with your cloud infrastructure.
• Less than 10 minutes response time from a dedicated technical cloud engineer for the most mission-critical components.
Free Consultation
Implement or migrate your existing cloud workload as it is to our private cloud solution. Contact us today and schedule a call to discuss your private cloud requirements.
[contact-form-7 title="" id="none"]
View the product White Paper
Our private cloud white paper contains detailed information about our product which you can read through to understand if it fits your organization's cloud workloads.
Download white paper