In February 2021, LastPass announced that they are making changes to their free plan- LastPass Free. The new changes allow users to continue using LastPass Free on unlimited devices as long as they're of one type. For instance if their active device type is the computer, they will be allowed to access LastPass on their home computer, work computer, or any other computer whatsoever. But they won't be able to access LastPass on their phone, tablet, or smart watch unless they upgrade to a premium account.
With this announcement, a lot of LastPass users are left frustrated and seeking other free alternatives. If you're one of them then we're here with good news. We've put together a list of amazing LastPass alternatives, some of which you can install with us in one simple click. And guess what, they're all completely free. Let's get started!
Table of contents
Bitwarden: The ultimate LastPass alternative

Bitwarden is being hailed as the best LastPass alternative right now. And for good reason. Basically Bitwarden is loved because it provides the same functionalities as LastPass but for cheaper. What's more, it's also a cross-platform application that can be used on any device for free! Intrigued? The good news is this: You can get your hands on a pre-configured Bitwarden server with just one click, on our one-click applications platform.
Here are a few other amazing features of Bitwarden that our clients love:
Open-source

Secure password sharing

Cross-platform accessibility

End-to-end encryption

Security audit and compliance

Automation through powerful APIs

Always-on support

Directory sync

Vault health reports & Detailed event logs (Premium)
Three of the best security highlights that most LastPass users have come to value are 256-bit AES encryption, Zero-knowledge architecture, and Two-factor authentication (2FA). But thankfully just because you're planning to give up on LastPass, it doesn't mean that you have to give up on these features. Bitwarden also offers these three high security features for all its users so you can rest easy. Let's take a look at what each of these features mean in terms of security and privacy.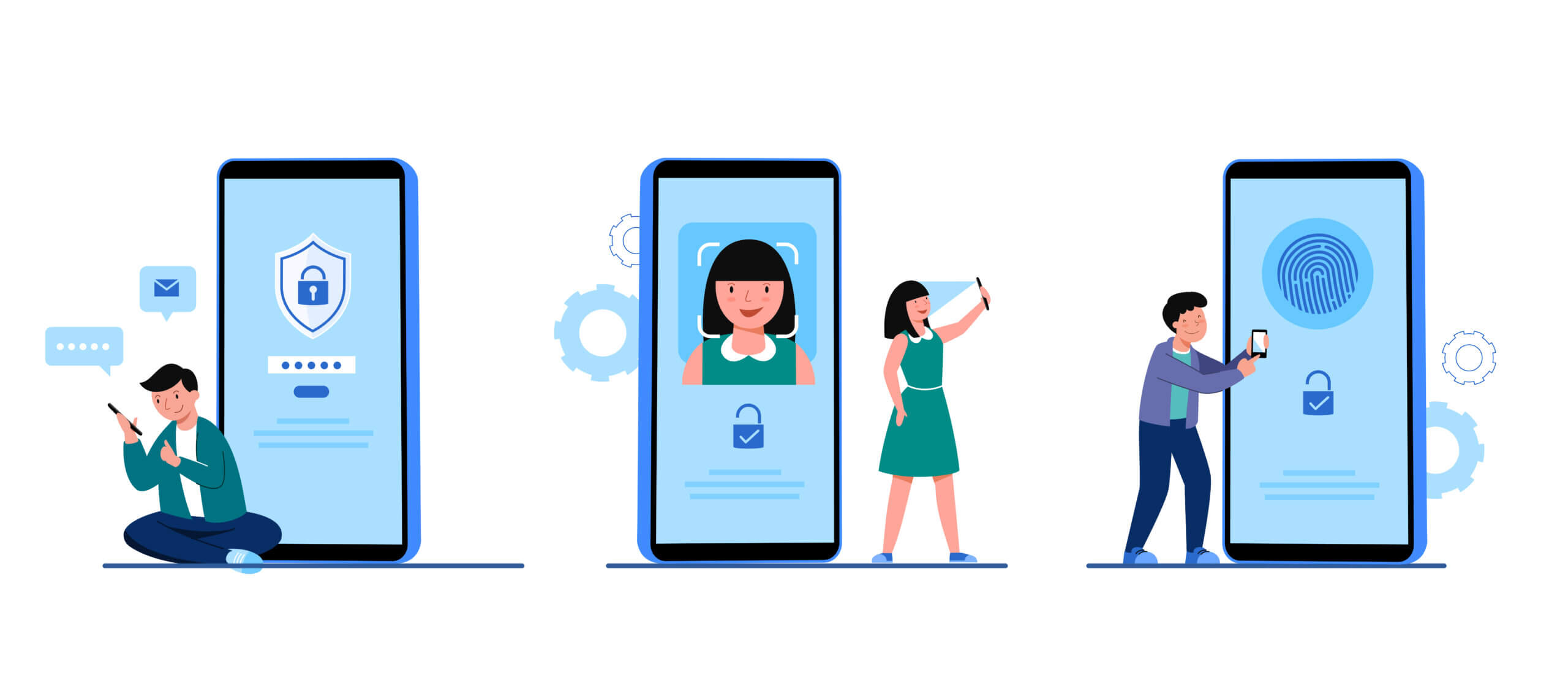 256-bit AES encryption: This is an Advanced Encryption Standard which has a 256 bit key length. Given that this therefore supports the largest encryption bit size, 256-bit AES is also the strongest standard. Nearly impossible to breach, this encryption standard is being used by world's top security focused systems such as governments and banks.
Zero-knowledge architecture: Bitwarden has no idea what is stored in your password vault, including your master password. Zero-knowledge architecture is a technology that allows for a password manager to confirm with proof that you hold the key to all your encrypted details without actually knowing what that key is or what any of your encrypted details are. The zero-knowledge architecture is becoming increasingly popular among application and web developers thanks to the global movement on cyber-security and data privacy.
Two-factor authentication (2FA): We're mostly familiar with this one as it is being used in most of today's web applications to verify our logins. For those who don't know, two factor authentication is a method of login verification that requires two points of identification to grant access to users. An example of this is when you try to login to your Gmail account through your computer it requires you to verify your login by providing some sort of numerical or 'yes' or 'no' authentication through your mobile phone.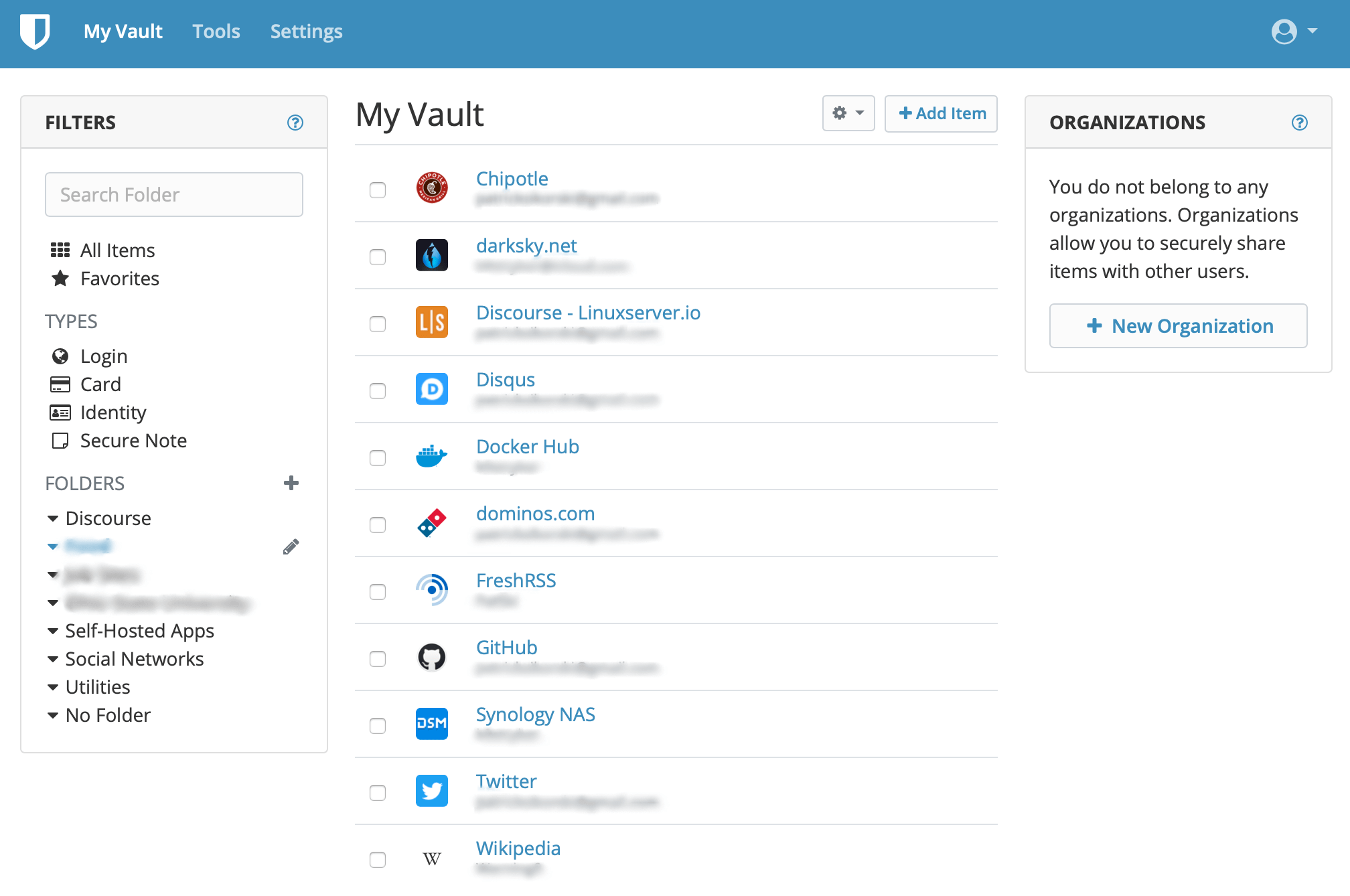 To deploy your pre-configured Bitwarden server go over to our Bitwarden installation page. The following are the system requirements for deploying our Bitwarden configured servers:
Minimum System Requirements:




1 vCPU Core




2 GB RAM




25 GB of Disk
For a step-by-step getting started guide check out our helpdesk article.
Other great password managers to choose from:
NordPass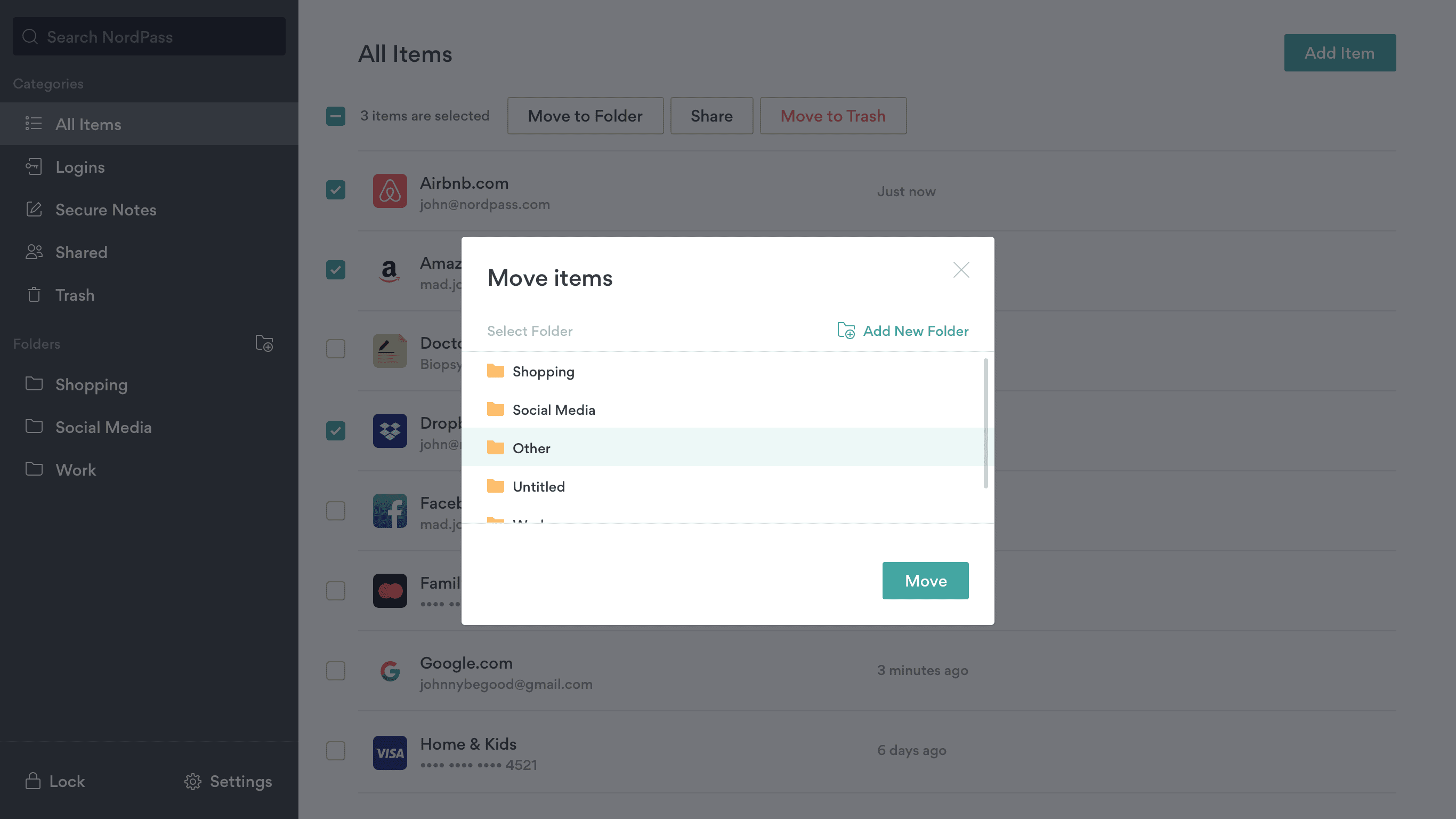 NordPass is also a great LastPass alternative which offers a completely free version for you to store your login credentials. This free version allows you to store unlimited passwords and access them across all devices. One restriction that NordPass uses is allowing the user to access their data using one device at a time. For example if you login to your NordPass account using your phone you won't be able to login from your computer at the same time.
Cross-platform compatibility
Two-factor authentication
Secure password sharing
Automatic login
Biometrics login (face recognition or fingerprint)
Import passwords
Use browser extension
Unlimited passwords
LogMeOnce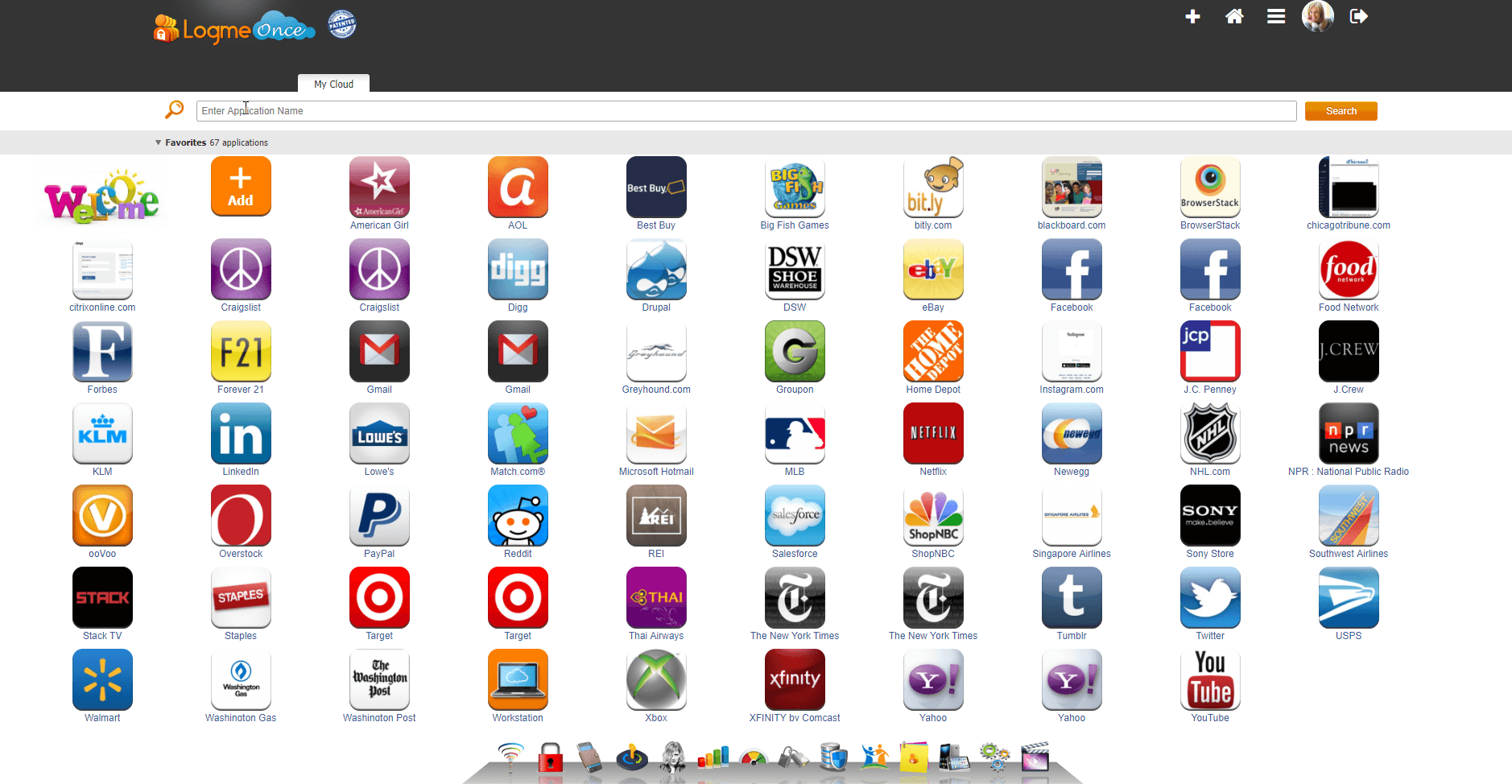 LogMeOnce is another great password manager similar to Zoho Vault which allows unlimited passwords across multiple devices. This platform uses NIST standards and industry best practices to safeguard your passwords with military grade encryption. In addition to its password manager, it also uses "passwordless" authentication for those who prefer not having to deal with passwords altogether.
Cross-platform compatibility
Unlimited password
Passwordless authentication with face recognition, photo login, fingerprint login and PIN number login.
Autofill
Two-factor authentication
Intruder mugshots and password shocks (to identify and fend-off intruders)
Curious to learn more? Check out these amazing related posts:
Talking about moving away from one platform to another, recently many Google Photos users also found themselves moving to other platforms thanks to Google's introduction of a 15GB storage limit. Check out our list of self-hosted Google Photos alternatives. You can even deploy some of them in one click on our one-click applications.
We just talked about password storage. But what about data storage? What are the latest news and trends from the world of data? DNA storage is probably one that is talked about lot during the age of COVID-19 where more and more important data that need to be stored for generations to come, are being generated. Check out our blog post to find out about a cool experiment conducted by The Verge to test the potential of synthetic DNA as a medium of data storage.
We're also launching our reseller platform, a unique platform that enables you and your clients to work with attractive UIs and streamlined workflows. Reselling is a great way to kick start your hosting career while earning from the comfort of your home. Check out our top reselling tips and tricks we've put together to help you get ahead of the game.