Table of Contents:
When it came to storing pictures Google Photos was the go-to option for many, thanks to its unlimited free storage. But the tech giant revealed that as of June 1, 2021, the "unlimited free" feature will be coming to an end. Instead from this date onwards your storage will be subjected to a quota of 15GB worth of photos and anything that is uploaded beyond that limit will be paid for by you.
On the plus side of things, this quota will only affect photos that are being uploaded before June 1, 2021. Anything you've uploaded before that will be retained in its original quality and will not be counted into the 15GB cap. Google has also revealed that 80% of Google Photos users won't reach the 15GB quota for at least as long as three years. So it's not all that bad.

With that said if you'd still rather store your photos on a free unlimited platform and you've got enough tech background, we're here with a few recommendations for self-hosted scripts. You can use any of these platforms on our cloud servers; some of them can easily be deployed in just one click.
The best self-hosted alternatives for Google Photos:
1. Ownphotos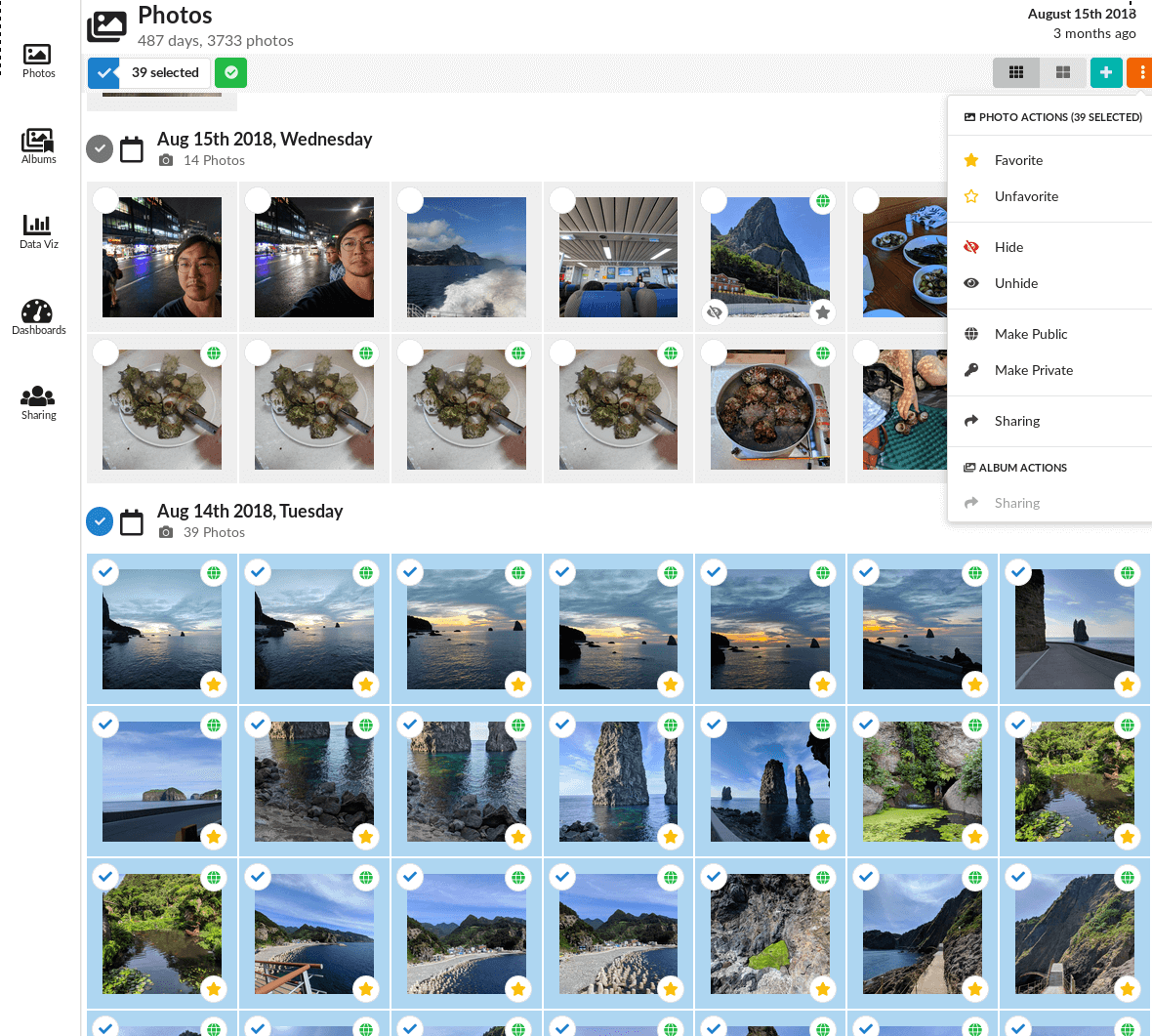 Ownphotos is a self-hosted Google Photos clone. Currently implemented features of Ownphotos include backend caching, face labeling, viewing photos by the people in them, autogenerating event albums with titles, detecting objects in photos, and making them searchable by objects etc. The platform is also optimized for Docker which can be installed from our one-click applications collection.
The platform uses face recognition, face clusterization technology, and object detection. Reverse geocoding can also be implemented if you have a Mapbox API key.
2. Piwigo

With Piwigo you can integrate a lot of features into your gallery like albums hierarchy, batch management of photos, controlling permissions as well as customizing themes and using plugins. Another great advantage to using Piwigo is that it has a mobile app that you can install and access on the go.
3. Nextcloud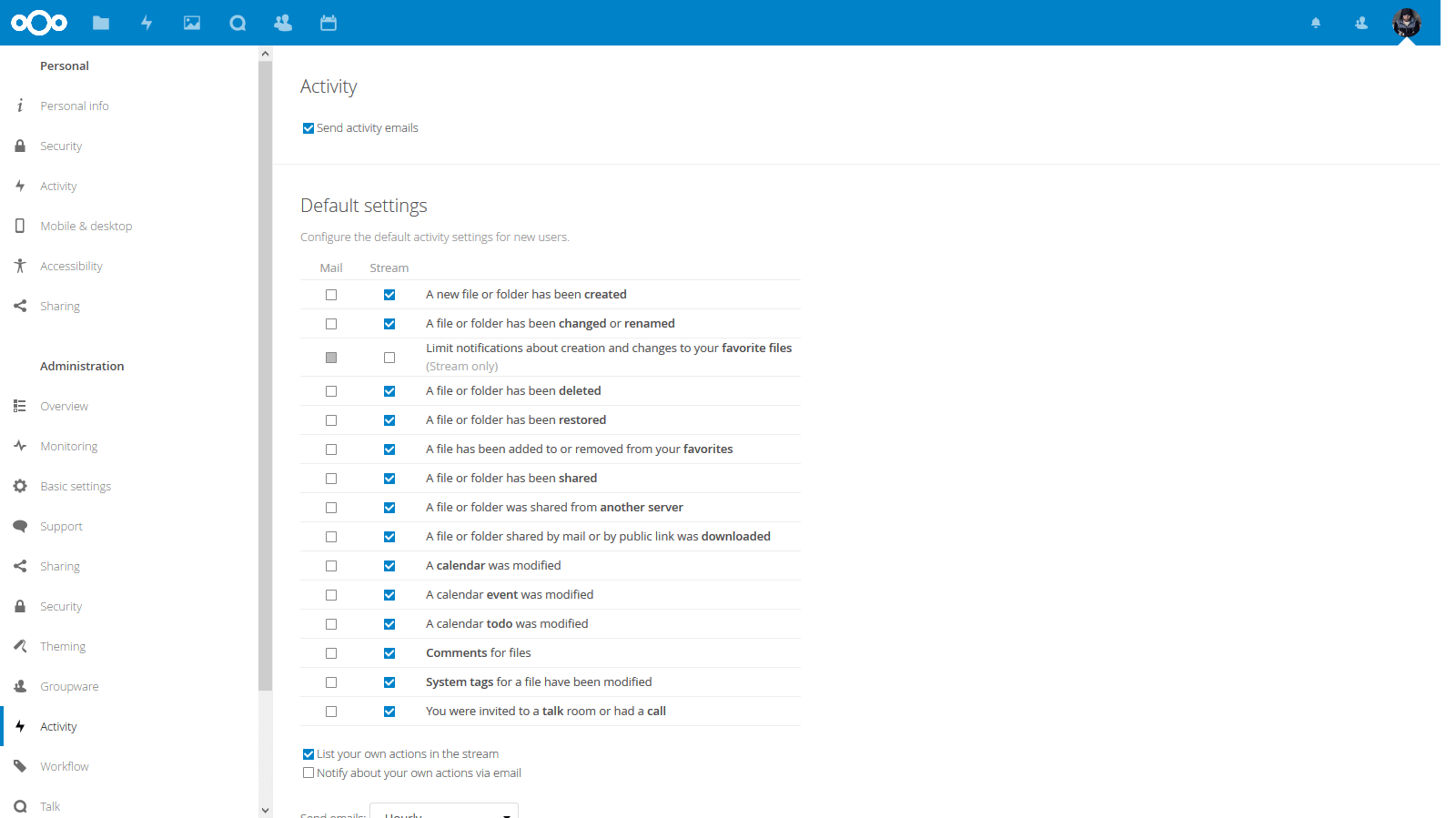 You can also use Nextcloud to host your photos. Nextcloud is also available as a one click application at CloudCone. This application isn't limited to hosting photos. With Nextcloud you can host documents, calendars and even your contacts. While it allows protected public sharing you can also use a lot of other features like account management and server monitoring.
Since most of us are extremely cautious about data privacy, Nextcloud offers the service of Privacy Center. With this feature you're able to see who has access to your files and where they are currently stored. And with us it's only one click away.
4. Lychee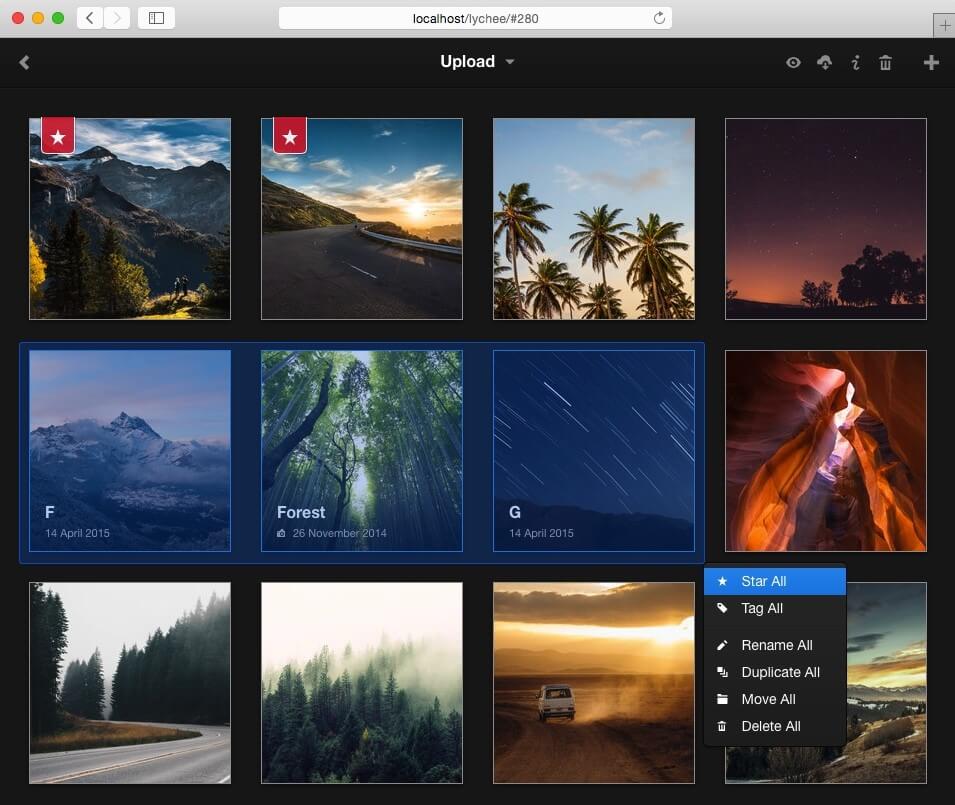 Lychee is a simple and easily configured photo hosting platform. You can run Lychee on Docker as well and since it can be installed on your server with a simple click, this makes the process way easier. The platform allows you to use basic functions like upload, move, rename, delete and search in addition to features like password protecting your albums and public sharing. Lychee is open-source which allows for you to contribute in improving the platform.
With Lychee you're able to host EXIF as well as IPTC metadata. You can also import photos from any sources that's convenient for you, be it your home computer or even your Dropbox. To better organize your photos and prevent them from getting lost in your albums, the platform allows you to tag them or mark them as important.
5. Photoprism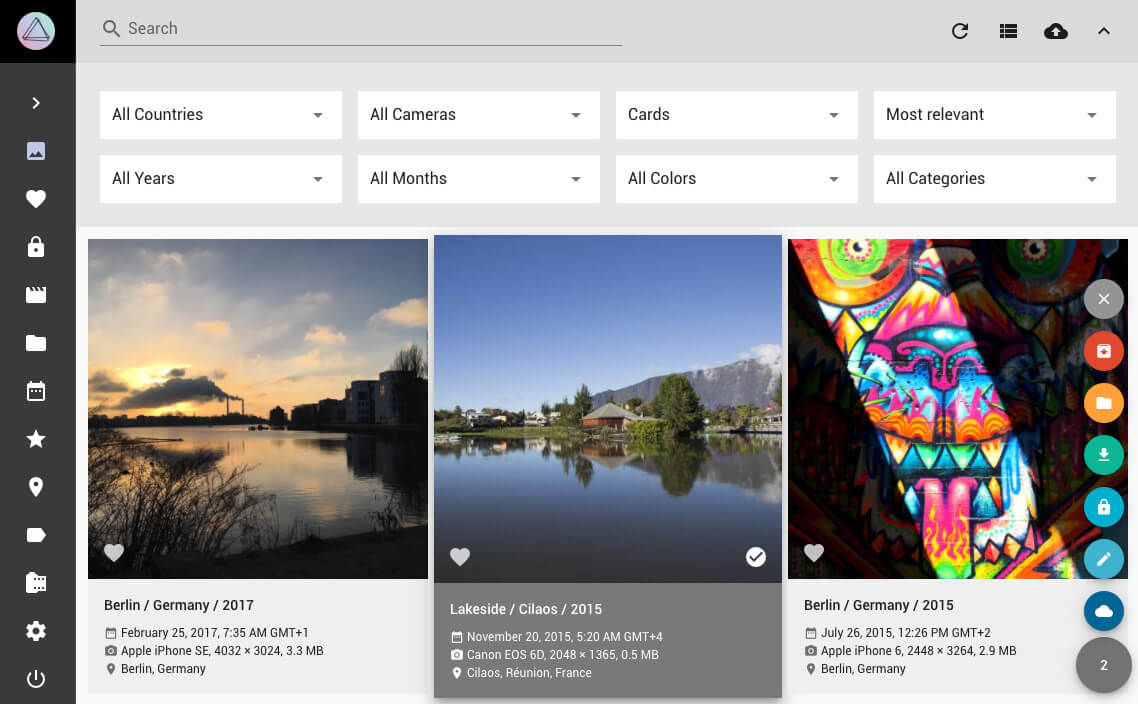 This is the closest platform to Google Photos because it uses AI. Photoprism uses Automatic image classification based on Google TensorFlow. The indexer is able to pick out colors, chroma, luminance, projection, location type, quality, and many other properties of photos for its classification purpose. This makes finding photos that much easier. The platform also uses world maps to help you mark where you've been in photos and classify and organize your photos further. You can sync images on your Windows or Apple computers and phones as well as images stored on Nextcloud.
With all these features and the use of AI technology included, Photoprism requires a high processing server. And we've got scalable resources on our cloud servers so that you can configure them as you want and deploy at a price you're comfortable with. Try out our price calculator and see for yourself!
Curious to learn more? Check out these amazing related posts:
A photo gallery is not the only thing you can host on your cloud sever. Read all about our one click applications that make work easier for you by being just a simple click away.
In fact one of the few ways in which your projects can maintain continuity during these trying times is by adopting cloud computing. Find out how cloud computing can help you during COVID-19.
You can also check out our mobile app for increased hosting convenience. Read more about our mobile app and how it simplifies your hosting experience better than any other hosting provider in the industry.