On the 15th of April 2020, We launched our true private cloud solution for businesses to host their growing business environments.

This true private cloud solution promises exciting new ways to expand and improve your business with value-added services, big data processing, IoT implementations, hosting workloads in-house for better performance, scalability, control & much more. Download our Private Clouds Whitepaper Proposal here and read through to understand if it fits your organization's cloud workloads. Feel free to drop a chat to our support team to learn more about the process. 
Table of contents
What is a private cloud solution?
On our previous blog post we discussed that a true Private Cloud solution is a comprehensive solution that integrates a group of cloud services like dedicated resources, data storage, backup, DRaaS, security and support to deliver a comprehensive one-stop platform for clients. Consequently this solution is ideal for businesses that are just expanding and are in need of more powerful infrastructure. In other words, SMEs (Small and medium-sized enterprises).
Hosting industry giants including Amazon, Google and Microsoft all provide private cloud solutions for business clients. The difference between them and us is that we have created a solution that can be deployed by all kinds of businesses, big or small. More on this coming up right below.
Why choose us?
We compared CloudCone and AWS to bring you our key highlighted benefits and statistics on hardware specifications and pricings, so your choice of investment can be optimized for your business. CloudCone's private cloud solution is affordable and comes with added 1:1 support features, increased flexibility on VMs, CloudCone's core features, inclusive benefits, scalable hypervisors, CloudCone Storage & DRaaS, better cloud management & much more.
Description
AWS specifications breakdown (public cloud)
AWS Pricings (from AWS simple monthly calculator)
CloudCone specifications breakdown (private cloud)
CloudCone pricings (estimated cost for example)

Oracle Master DB

2 x instances 100% utilized/month




[1 x Linux on m1.xlarge: 4 cores/15gb ram/4 x 420 SSD/IO High]

$554

1X instance on Hypervisor A




1x instance on Hypervisor B

On-demand payments for the hypervisor A & B

App Servers

3 instances 100% utilized/month




[1 x Linux on m1.xlarge: 2 cores/7.5gb ram/2 x 420 SSD/IO Moderate]

$417

2X instance on Hypervisor A




1x instance on Hypervisor B

On-demand payments for the hypervisor A & B

Web Servers

2 instances 100% utilized/month




[1 x Linux on m1.large: 2 cores/7.5 ram/ 2 x 420 SSD/IO Moderate]

$278

1X instance on Hypervisor A




1x instance on Hypervisor B

On-demand payments for the hypervisor A & B

DNS Server

1 instances 100% utilized/month




[1 x Linux on t2.medium: 2 cores/4gb ram/disk not mentioned/IO low to moderate]

$36

Available from CloudCone DNS server.

Inclusive with the private cloud solution (Free)

Total hardware specifications

Combined AWS specs of 20 cores/71.5gb ram/3,360gb SSD/IO differs per instance = CloudCone Hypervisor A performance + Hypervisor B performance

AWS Bandwidth In & Out




[30TB /month]

$2,908.81

CloudCone Bandwidth In & Out [40TB /month, or 100Mbps unmetered connection]

Inclusive with the private cloud solution (Free)

AWS Support




(Business package)

$429.92

CloudCone Business Support

Inclusive with the private cloud solution (Free)

Total estimate of your monthly bill

AWS

$4,729.03/MO

CloudCone, LLC




(60% reduction on cost compared with AWS)

$1,800/MO
If your business is just expanding, the last thing you'd want to come your way is more unbearable costs. That is why we want to make your business growth, smooth, affordable and absolutely a pleasant experience that you can happily think back to. Our Private Cloud solution comes with the right attributes to achieve this goal.
Features of our private cloud solution
From CloudCone's highlight features to features that we've introduced specifically for Private Cloud, the platform comes with a range of helpful attributes that can streamline your business. Let's talk about a few:
Storage

Earlier we mentioned that our solution stands out in the industry because we've designed it to be afforded by anyone, no matter where your business is in its life-cycle.
Most of the industry giants change their clients' cloud infrastructure and swap in different hardware to create a "standard SAN" that is somehow way more expensive that it should be. At CloudCone, we create a SAN (Storage Area Network) with the same efficiency and performance using commodity disks in your hypervisors. This way you will actually be able to enjoy your business profits and not spend them all on hardware. We do all this while leaving your cloud infrastructure just as it is so that your unique workflow is not compromised.
DRaaS

Built on the belief that your business and its data are the most important things to you, CloudCone DRaaS (Disaster Recovery as a Service) provides an easy solution that will ensure peace of mind from uncertainty, even from unknown acts of God.
CloudCone's high-performance DR solution comes with a zero data loss guarantee for most workloads as well. The data protection happens in real time so you wouldn't have to worry about sparing separate efforts to secure and backup your data. Even if your primary site gets compromised you would have no problem keeping your mission-critical business projects up and running. All these workloads could operate off a secondary site even while all the executives, technical engineers, business partners, and shareholders are asleep.
Business Cloud Support

As a cloud hosting provider we have always prioritized client support and care. And with private cloud it's no different. We go beyond the general break-fixes and issue resolutions. Our Business Cloud Support plan proactively optimizes overall performance, lowers costs & even helps you innovate for the future. 
We're proactive in that our technical advisors will constantly monitor your infrastructure to bring in updates, upgrades and security measures when necessary. We help you innovate by extending the expertise of our technical advisors for you to make revolutionary business decisions. Ready to make a change? We're ready to help you with our knowledge-base. And through all this we advocate cost efficiency. There are absolutely no hidden charges or extra costs for you to access our Business Cloud Support.
Key highlights of our Business Cloud Support:
1:1 technical support via internal communications platform during local business hours.

24x7x365 direct access to our internal communication platform.

Less than 10 minutes response time from a dedicated technical cloud engineer for the most mission-critical components.
Affordability

Our key aim with the Private Cloud solution is to provide a solution with a brilliant performance that can be afforded by any business. In achieving this aim, we've researched how industry giants charge their clients and we've come across unnecessary additional expenses that create cost inefficiencies.
On average, businesses will spend upwards of $4,000 per month for hosting on AWS with only a few VM's. Server configurations on our platform can give you the same end-user result at a much lower cost of about $1,600. And since we offer private cloud solution, you will have much more control over all the allocated resources.
A range of other features are included in our private cloud solution and are available for you to go through on our product whitepaper.

With us you've got nothing to worry about. Our private cloud solution comes with complete privacy and strict security. And we've got your staff training covered, with our extensive migration readiness and planning process (details at the bottom of the post). If you'd ever need assistance our dedicated support is available to you 24/7.
Want to know more about our private cloud solution? Here are a few FAQs:
What is our private cloud solution?
CloudCone's Private Cloud Solution is what a business needs to completely transform an existing IT environment or migrate an existing workload into an seamless, cost-effective, no-bad-neighbor atmosphere that is constructed from the ground up for optimum performance, agility, scalability and control.
How much can my business save by switching from AWS, Azure or G Cloud?
Save up to 60% on operational costs of the business by converting your existing workloads on AWS, MS Azure, G Cloud, etc into CloudCone's Private Cloud Solution with all your needs and requirements built and optimized from the ground-up. The private environment provides you full control of your resources and ability to create as many servers as you need.
How does a 'true cloud' solution empower businesses?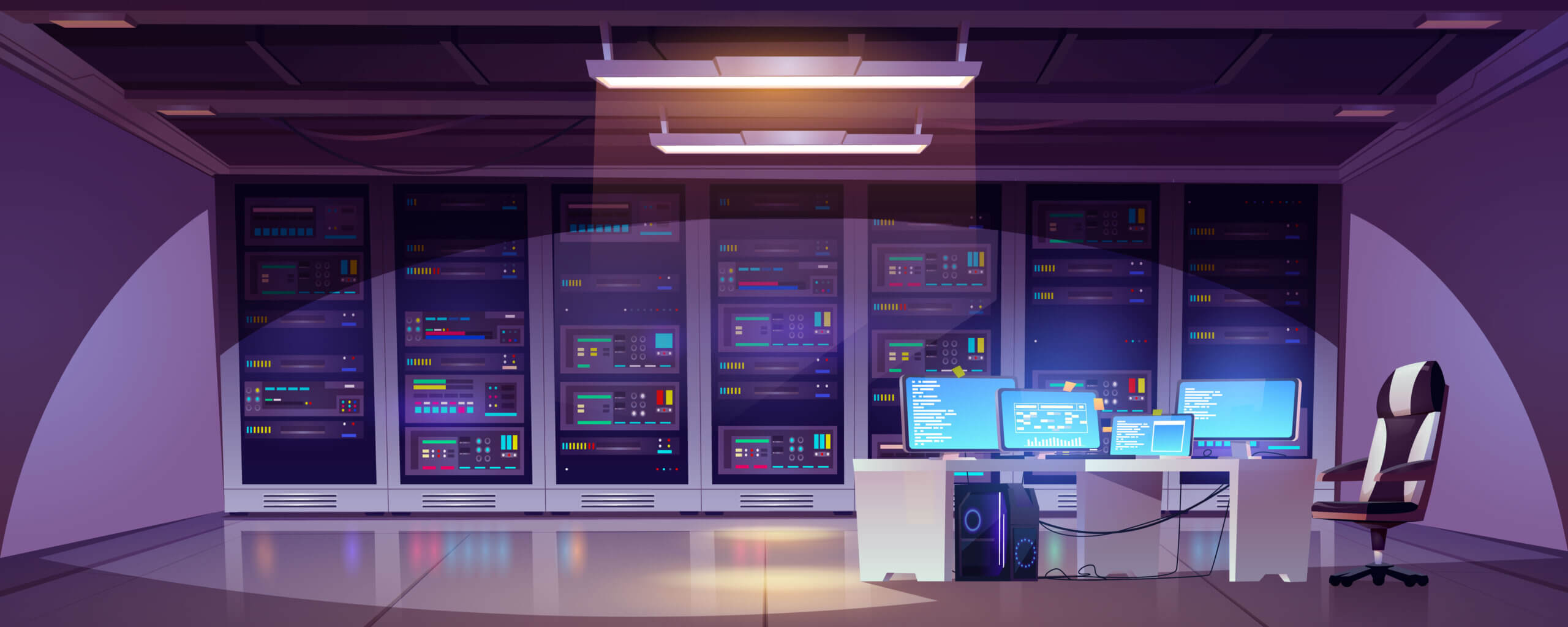 The word 'True Cloud' means to completely morph your existing IT environment or workload with CloudCone Storage and CloudCone DRaaS into an intangible and durable infrastructure that is built to operate even during unforeseen acts of nature on most workloads.
How does 'Business Cloud Support' help keep your business running?
Business Cloud Support is designed to give reliability over the operational health by helping the business mitigate risks on the cloud while you focus on your core business. 1:1 dedicated cloud support via internal communication platforms will be setup for guidance and management.
Intrigued? Here's how to implement our private cloud solution:
Step 01: Send in your requirements
Open a ticket after signing-up or drop us a message through the contact page form, and one of our cloud architects we will get back to you via a call to finalize on your requirements and demands.
Step 02: Preview a working demo
Request a working demo and get credentials/ screen share to a limited access account for CloudCone's intuitive dashboard with other important components and tools enabled.
Step 03: Deploy your private cloud
Once you are satisfied with the product demo outcome, a final invoice will be sent. Deployment of the cloud infrastructure onto your business will commence once payments are confirmed.
Migration Readiness:

To migrate your existing cloud infrastructure into our platform we go through a secure and non-disruptive process. This process is a migration readiness assessment and it helps us identify the areas that can be improved or enhanced before the migration begins. On the client's part, all we require is transparency and trust to work 1:1 with our team and plan the large scale migration, test it out and finally implement it.
Want to learn more?
For more information and detailed breakdowns of our features, costs and Business Cloud Support, head over to our Private Cloud page, download our product whitepaper or raise a ticket with our support team.
Read more about Private Cloud…
To read more about Private Cloud check out our blog post. This post breaks down in detail, what a Private Cloud truly is, along with a real life use case and why businesses are better off with a Private Cloud than a Public Cloud. If you're still not sure if a Private Cloud is the best solution for you, you can look for some pointers in this post too.
See you with our next blog post. Reach out to us if you have any concerns, suggestions, or general feedback.