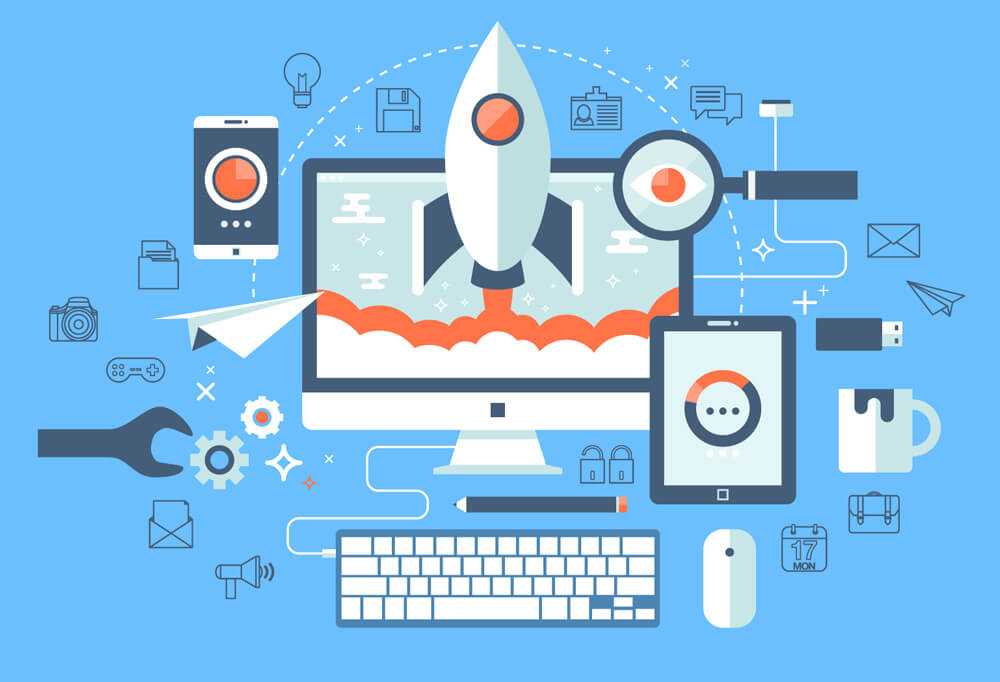 To create the most effective and efficient website to suit your needs it's important to make sure every crucial aspect of your website is catered for. Enter, plugins. Plugins are software add-ons that provide a certain feature to your website by adding a functionality to it. They are essential components in developing complicated websites to simplify coding and get work done fast. If you are running a WordPress website on your cloud server, we have put together a list of the best free WordPress plugins for 2020.
Table of Contents for free WordPress plugins for 2020.
Free caching plugins for your WordPress website
A caching plugins, as the name suggests, caches your web pages for website visitors who return to it so that they don't need to download your web page each time. Caching makes your website much faster and easier to access. Following are three great free WordPress caching plugins that you can choose from:
W3 Total Cache
W3 Total Cache leverage their CDN and other industry standards and best practices to boost your site speed and caching ability. This plugin is the only web host agnostic Web Performance Optimization (WPO) framework for WordPress and has been trusted and used by professionals and experts for over a decade. 
To read expert opinions about the actual functionality of this plugin read this review by IsItWP.
WP Super Cache
WP Super Cache is able to create a plain HTML file from your WordPress website and deliver that content each time to returning visitors instead of processing WordPress PHP scripts which take up more time and cost. This way cached static HTML files will be served to 99% of your website visitors, making your website faster and boosting the SEO.
To find out more comprehensive details on how this plugin actually works on your website you can read this review.
Cache Enabler
Setting up this plugin is quite easy and fast. Cache Enabler creates 2 cache files; one in HTML and the other as a gzipped file. The plugin then uses these files to deliver content to website visitors without having to gzip or conduct database lookups since the files are already compressed.
To find out more information from users read this comprehensive review of Cache Enabler.
Free WordPress plugins for blogs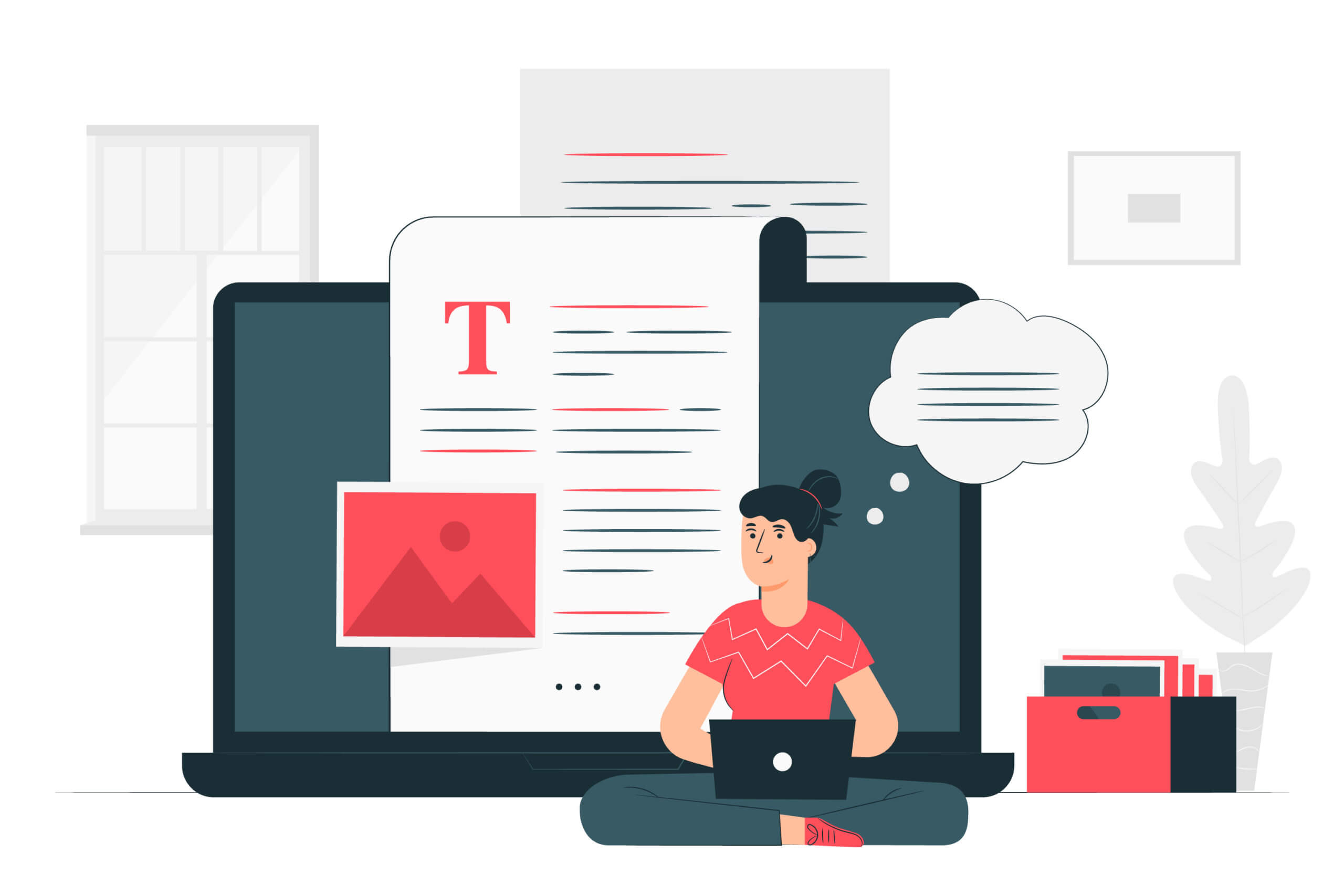 SEO plugins
Yoast SEO
Yoast SEO is one of the most popular plugins for SEO. It's free and easy to install.
With this plugin you are able to add meta descriptions, choose keywords and keyphrases and measure receive an SEO score for the content. This score is subjected to a readability analysis and SEO analysis where it provides tips and advice for you to improve your content.
If you do not want to index certain content from your website and are looking for a way to hide it, Yoast has got you covered. Check out this review for a detailed breakdown of Yoast and all the features it provides to enhance your SEO process.
SEOPress
SEOPress is a well-known alternative to Yoast SEO. Similar to Yoast, SEOPress also gives you control over meta descriptions and titles while also providing a content analysis resembling that of Yoast SEO.
A unique feature of SEOPress is that it allows you to create your own Google Knowledge Graph. This gives you full control over the key information you want Google to display for people to notice easily. If you have important images to display you can even control which images go up there to your represent your website.
Read this review on SEOPress to find out more benefits of using this SEO plugin for your blog.
Anti-spam plugins
Akismet Anti-Spam
Akismet Anti-Spam detects spam comments that are being directed towards your website by spambots. Spam comments  come in masses so even if comment moderation was allowed on your blog it is impossible for you to moderate each and every comment. Using anti-spam plugins automate this process and take the work and stress off you.
IsItWP has reviewed Akismet Anti-Spam and have presented a few great details on what this plugin can do.
Antispam Bee
Antispam Bee blocks spam comments while protecting your privacy. You are able to adjust settings to match your website and the rules you have regarding traffic. For instance, you can approve comments from Gravatar, allow validation of certain IP addresses of certain customers and even set regulations for the plugin to notify you about incoming spam.
If you're interested in reading reviews about this free plugin, you can find them here.
Comments plugins

Disqus comment system
If you're running a blog it's important to keep engaging with visitors as much as possible. For this, an efficient comment plugin has to be activated. Disqus comment system is one of the most popular comment plugins out there. Most Disqus users commend this plugin for it's wide functionality and ease in use.
Check out this detailed breakdown and review of the Disqus comment system for more information on it's features, guidelines etc.
 wpDiscuz
This is another great alternative plugin to manage comments on your blog. With wpDiscuz you can allow comment voting (upvoting and downvoting), nested comment threads and so much more. Similar to Disqus, users praise wpDiscuz for its wide functionality and the range of settings necessary to set up a comprehensive comment system.
Find more details and a comprehensive review on wpDiscuz, here.
Subscription plugins
WP-Members
If your blog receives a considerable amount of traffic and your content is in high demand, it's time to add a subscription system. WP-Members is a popular membership and subscription plugin that provides you sign-up and login widgets for users, allows you to create custom user registration forms, restrict post or page access and so much more.
You can read direct user reviews here.
Simple Membership
Another great alternative plugin for your subscription requirement is Simple Membership. It's flexibility is generally praised among delighted users. You're also able to setup membership levels (gold membership, silver membership, platinum membership etc) which is convenient when it comes to pricing and building an organized community.
This plugin too has some user reviews on the WordPress website. Check them out here.
Free WordPress plugins for E-commerce websites

To successfully build an e-commerce website you need to get hold of an amazing e-commerce plugin. Following are a few top rated e-commerce plugins to use if you're planning to run an e-commerce website on your cloud server.
WooCommerce
WooCommerce is the most popular e-commerce plugin out there. It comes with a range of functions to boost your site's performance as well as to customize its appearance to suit your brand. It's an open source plugin which means it's available to download and install freely.
For further details regarding usage and functionality, check out this review.
WP Shopify
This is an effective plugin that allows you to sell your Shopify products on your WordPress website. As opposed to WooCommerce, WP Shopify will not require you to install an entirely new e-commerce system on your cloud server. Instead this plugin achieves the simple goal of connecting your Shopify store to your WordPress so that you have your own platform to sell your products.
You can check out this detailed review of WP Shopify to find out if this is the best alternative for you.
Shopping Cart & eCommerce Store by WP EasyCart
WP EasyCart is a shopping cart plugin that allows you to sell retail products, subscriptions, digital downloadable goods, gift cards, donations, services etc. With this plugin your customers are able to use Apple Pay, Google Pay and Microsoft Pay for checkout. 
You can find some direct user reviews of WP EasyCart here. 
Free WordPress plugins for business/brand websites

User registration plugins
User Registration
This plugin itself is called User Registration. This plugin allows front-end form and login creation as well as drag and drop options when it comes creating fields and designing the forms. User Registration also makes sure that your forms are 100% mobile responsive, a feature that is sure to boost your site's conversion rate.
You can find out more about the functionality of this plugin using these direct user reviews.
Ultimate Member
With the Ultimate Member plugin you're able to add appealing user profiles and users are also able to login and sign up through a remarkably convenient process. Similar to the previous plugin, Ultimate Member also allows drag and drop form creation.
For information regarding the functionality of this plugin you can check out these direct user reviews on WordPress.
Insights plugins (for analytics)
Google Analytics
This plugin by MonsterInsights makes analytics convenient by integrating your Google Analytics dashboard into your WordPress dashboard. You don't need technical knowledge to configure this plugin and set up the dashboard. All it takes is just a few clicks.
Here is a 2020 review of this MonsterInsights plugin that consist of a detailed breakdown of its functionality.
WP Statistics
You can use the WP Statistics plugin to protect your user's privacy while setting up a dashboard for your website traffic and analytics. WP Statistics is also GDPR compliant.
If you're interested in learning more about the actual efficiency of WP Statistics check out these direct user reviews.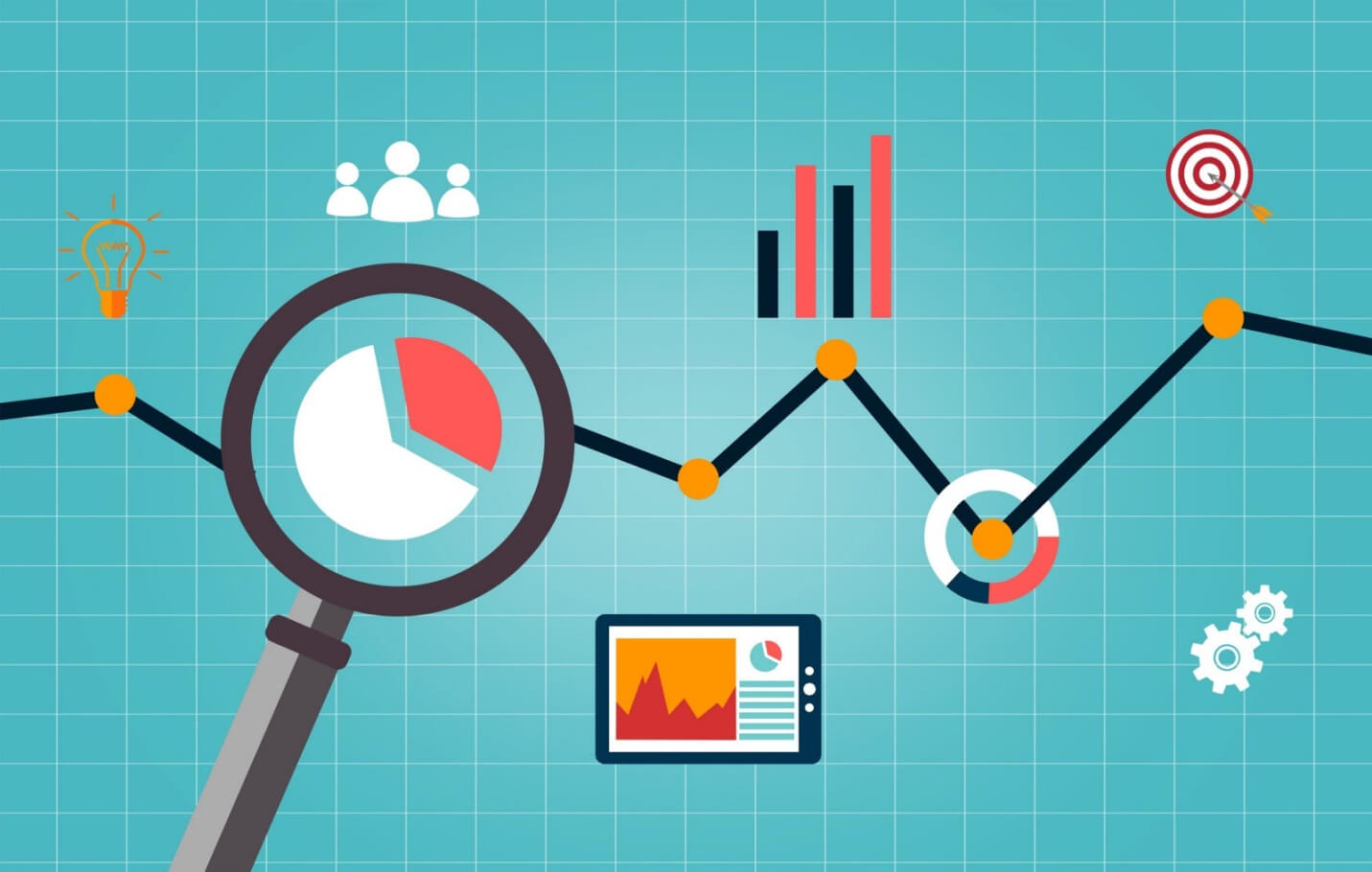 Live chat plugins
If you're running a business/brand website it's important to seize every opportunity that is available to optimize engagement and interaction with visitors. Having a live chat box on your website serves this purpose and you are able to get more clients and sales through. Here are a few plugins available through WordPress that you can use to set up live chat on your website.
WP-Live Chat
This is a free plugin for you to connect with your website visitors. You're also given the full control to customize your live chat with a range of themes. This plugins allows you to add surveys and polls into your live chat box as well to boost user input and engagement.
For direct user reviews on how well this plugin functions, check here.
Tidio Live Chat
Tidio Live Chat is an amazing alternative for WP-Live Chat that is loved by many users. The installation of this plugin is easy and fast. Many users also praise the efficient customer support of Tidio.
For a detailed breakdown of the usage and functionality of this plugin check out this review.
Affiliate plugins
Affiliates Manager
If you're planning to run an affiliate program on your business/brand website Affiliates Manager is a popular and wonderfully reviewed plugin to add to WordPress. It is also suitable for an e-commerce site as it's compatible with most e-commerce plugins such as WooCommerce, WP eCommerce, Simple Shopping Cart etc.
Read these direct user reviews on WordPress to know exactly how good this plugin is for your website.
Affiliates
To avoid any confusion, this plugin is named "Affiliates". This plugin allows automated registration for your affiliates and includes unlimited affiliate management sections. You can use this plugin no matter what kind of website you're running. It provides an affiliate system for blogs, e-commerce sites, membership sites etc.
To learn more about this plugin you can check out these direct user reviews.
Free WordPress plugins for portfolio websites

Portfolio websites are ideal websites for designers, photographers, illustrators, web designers, artists etc. to showcase their work. Following are a few free plugins to help you set up a portfolio website.
Portfolio
Similar to the previous "Affiliates" plugin this plugin is simply named "Portfolio". Developed by RadiusTheme , Portfolio is a fully responsive plugin. It also has 4 different layouts included. The pro version is mobile responsive and helps you put together a mobile responsive portfolio website.
Read direct user reviews on WordPress for more insight on the true functionality of this plugin.
Visual Portfolio
Visual Portfolio lets you choose from 4 different layouts, 3 predetermined hover effects, add infinite scroll, choose templates for theme developers and so much more. It's wide functionality and range of features have earned praise from users.
You can check out direct user reviews here on WordPress.
We wish that you're able to make 2020 a productive year by creating a complete, effective website on your cloud server. To create an effective website, plugins are necessary so that you won't have to go through the extra hassle of coding it yourself. We hope that these free WordPress plugins will improve your site's performance and draw in more leads than you expected this 2020.
Curious to learn more? Check out these amazing related posts:
You've got the plugins. Now complete your website by making it responsive!
Want to earn more on your website? Make advertisers flock to you!
Want to run an e-commerce site with a great e-commerce plugin? Check out these highly profitable e-commerce ideas!
Now we're more accessible and convenient to use with our industry breaking mobile app! Read about it here
Download our mobile app on the Google Play Store and Apple App Store.
Good luck and reach out to us if you have any concerns, suggestions, or general feedback.