Social media isn't just a teenager thing any more. As opposed to how it was a few years back, social media has grown into something that could impact different kinds of people; almost everyone! So the entertaining aspect of social media is now, merely a start for those who want to reap more serious benefits from this digital tool. Among consumers, social media is popular for the obvious reason that it makes it super convenient for them to interact with their favourite brands and establish connections with new brands. Studies prove that 71% of consumers are more likely to recommend a brand with a strong and effective online presence. This proves that social media can help you get rich!
How to make money through social media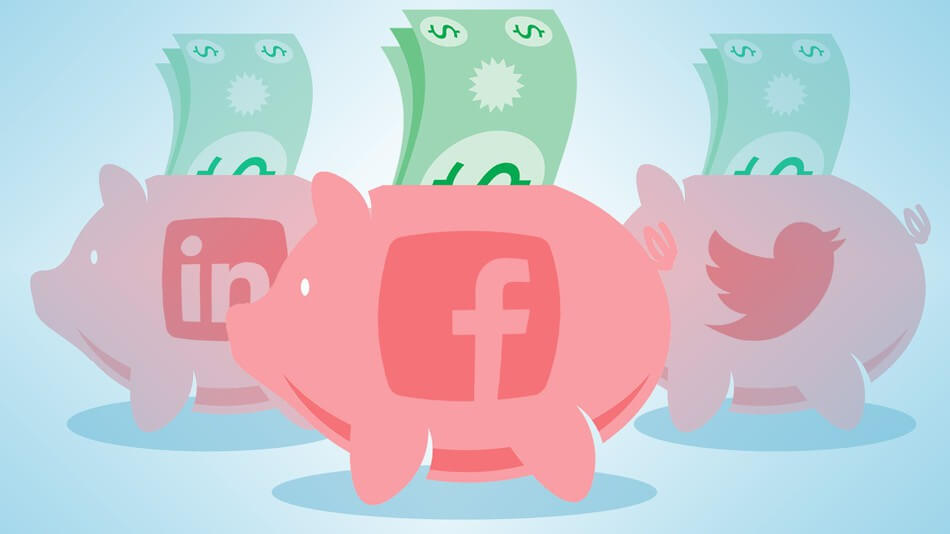 It simply isn't necessary to aim for as many followers as possible, using vain and extravagant advertising. It is important however, to identify a niche audience that is much more serious about the service or product that you offer to keep your followers' quality over quantity. Aiming for 1000 followers is a good place to start. One thing to keep in mind though is that it is essential that you stay updated on social media trends that change over time so that you can be on the top of your game almost all the time. With that said, let's take a look at 5 ways you can use social media to get rich:
Become an affiliate
Referral marketing is one of today's most popular marketing techniques. Companies pay you to lead potential clients up to conversion most preferably through links to their products and services accompanied by comprehensive reviews. You can be a part of Cloudcone's Affiliate Program to earn 30%-100% of each referral's cloud credits.
Promote products and services on social media
How cool is it that there is an opportunity for you to get paid just by promoting a brand on your social media feed? The only build-up to actually start promoting is to acquire an adequate number of followers. As mentioned earlier, 1000 super interested followers should give you the green light. This option, however, keeps getting easier. There are apps that make it convenient for you to get in touch with high profile brands that are willing to pay you to create posts that promote their brand on Facebook, Instagram or Twitter. TRIBE influencer is one such app.
Promote your own information products
Ever been after information that ended up being only available in an e-book, video or audio that you had to buy? They are called information products. If you have expertise on a certain field and you have been maintaining blogs etc with relevance to that, it may be about time for you to compile an e-book, a video or an audio for your followers to buy. Just make sure that you put together quality sought after content so that your followers will have no problem paying for what you sell. Sellfy and Gumroad are two platforms that can help you publish your content at a price of your choosing.
Using photography as a tool
If you already make money through crafts, arts and design, take to platforms like Pinterest and Instagram or even good old Google+ and Facebook to promote your business. This would help even if you don't currently own a business. You can use this technique to sell your products online by creating a visual gallery of them and promoting with pictures and videos.
Join the YouTube partner program
If you have a YouTube channel that you wish to grow and build your audience, join the YouTube partner program. However, make sure that you already have a faithful audience that constantly views and shares your content. In other words, it is important to not only to have a decent quantity of followers but also to make sure they are active and interested.
Since most of the money making strategies here require a considerable follower base, here are a few;
Ways in which you can boost the follower growth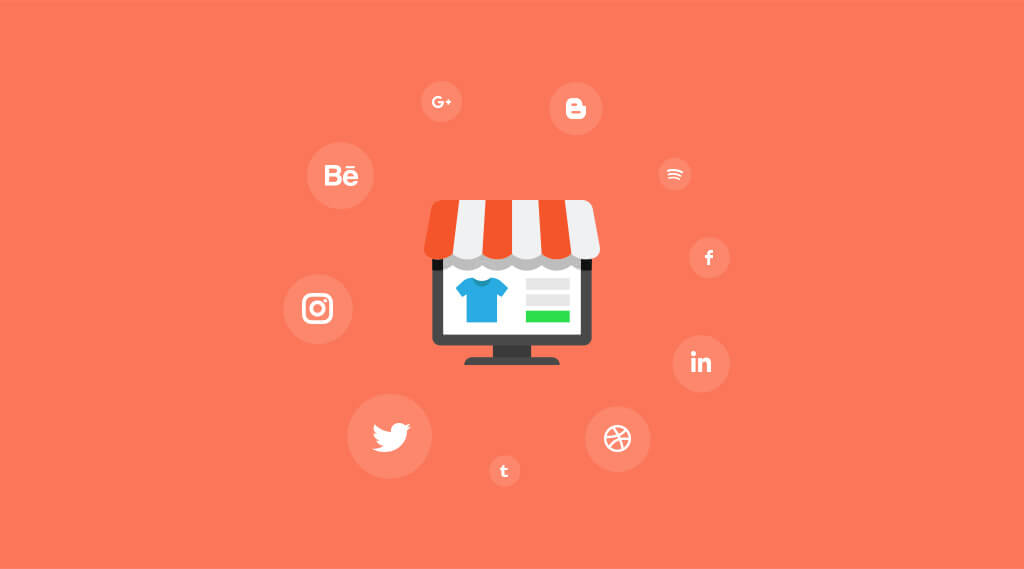 Make sure you have quality content
No other advertising technique stays effective for a meaningful amount of time if the content that your followers have to deal with is dull and/or unnecessarily promotional. Make sure that ultimately what your hard-earned followers have to deal with is worth all the effort you put into reaching out to them. Upload content that is interesting, inspiring and useful.
Be consistent
It is important to show followers that you're dedicated to what you do. Inconsistency when it comes to posting content is a rather unpleasant practice. Specially at the start, when you don't have a large follower base its very important to keep posting on a regular basis so that your followers won't lose interest. Posting new content regularly also gives you an opportunity to reach out to potential followers more often than people who post sporadically.
Interact with your competitors
Since we are talking about social media, it only makes sense for you to interact with your "society"- the competitors- and establish as many connections as you can. Viewing and sharing their content on social media will get them to return the favour for you. After doing this for a while you will find it much more beneficial to occasionally collaborate on creating and promoting content as it brings more than one follower base together.
Link all your social media accounts
In order to give your brand much more consistency, it is important that you upload similar content on all your social media platforms. However this could be hectic, the more social media platforms you use. Apps like IFTTT help you link all your social media accounts automatically allowing you to update all the platforms at once.
There you go. In this day and age most online markets and services have become more effective than their physical counterparts. Hope you find this article useful in your journey to establish a successful online market or service. Have fun and good luck! Reach out to us if you have any concerns, suggestions or general feedback.