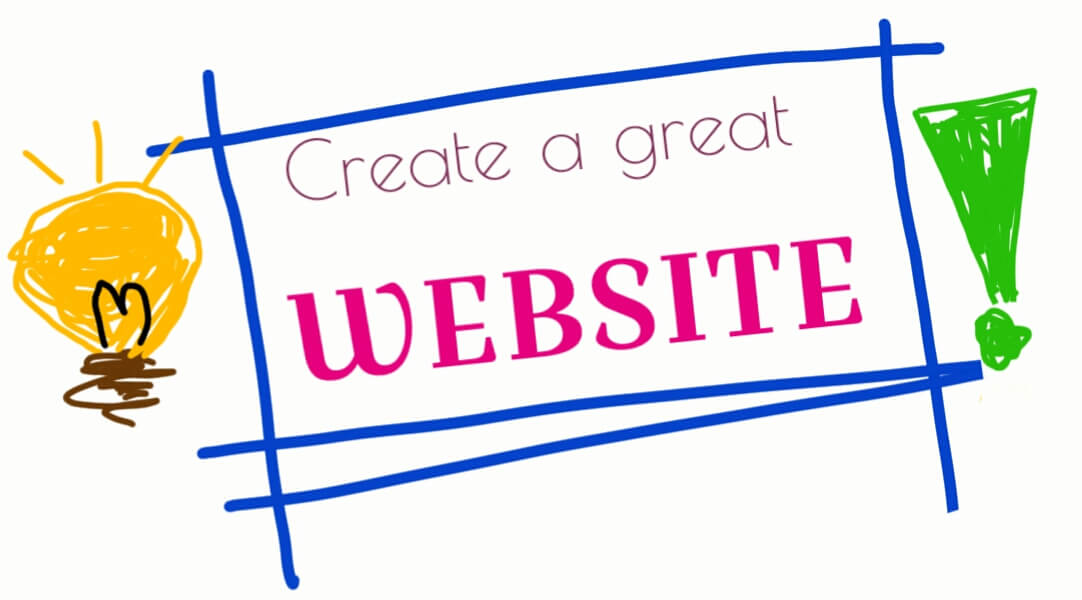 Maintaining a website sounds quite easy. However maintaining a successful website to have positive impacts on your business could be challenging. Luckily you are reading this article where I have discussed a few tips on how to build a good website. But first, you might want to know why building a good website is that important to a modern business. Here's why;
It cuts down costs
Investing a lot of money on advertising is risky because you can't expect the same amount of return. If your website is good enough you would not have to spend too much money on advertising. Your website will cover most of the promotion activities.
Visible to a larger customer base
With a website representing your business in the virtual world, you will not only gain more local customers but also customers from other regions and countries! This will help your business grow, be successful and stay around in the long run.
Better accessibility 
With a website that is online 24/7 the closed sign on your shop won't bother customers anymore. They would be able to connect with your business even in the middle of the night in the comfort of their own home. Such convenience on the customer's part welcomes new customers and more transactions!
Viral marketing 
There is no better medium to spread the word about your organization than the Internet. Through links placed in social networks, more customers will be led to your website in an instant. And if it is good enough, before you know it your website will go viral.
To obtain such benefits, however, it's important to design a quality website that keeps up with standards and satisfies customers. so as promised, here is how you can achieve the target of creating a good website;
Provide quality content
Make sure that your website is comprehensive; covering all aspects of customer needs and concerns. A successful method to cater to all your customers' informational needs is by paying attention to their feedback and questions. It is important to think in their perspective to figure out what sort of information would satisfy them. However, when you do have all the information that needs to go in your website it is important to sort them out by their priority and their degree of relevance to your website's visitors. That way you could create quality website content.
Pay attention to design
The design of a website consists of many aspects. Here, I would like to emphasize on the important of proper color coordination and headlining. The foreground, text and background colors you use in your website play a major role, not only in guiding the visitor's attention but also appealing to his sight. Use colors so that the visitor will know what is important and what is not as important as the others. Also choose a decent color code to soothe the visitor's mind but still look rich and attractive.
Headlining is important because modern customers, with their extra busy schedules, always tend to seek out websites that directly states its purpose. So make sure to keep your headlines concise and straightforward. A great example would be choosing the headline "Create business websites with us!" over "We help you create quality business oriented websites". While the latter is longer and dull, the former is shorter and grabs more attention.
Make sure the site loads fast
When you add too many elements like frames and videos to your website, it is obviously going to load slowly. It is way better to keep it as simple and attractive as possible in order to avoid this situation and the frustration it causes to customers.
Include customer reviews
Customer reviews come in handy when testifying that your website is good enough. Make sure that your customers are able to leave their opinions about your service after completing transactions so that new buyers will be convinced enough to seek your service as well.
Make it compatible to all screen sizes
Not all devices with varying screen sizes can view the same website in the same way. We have all faced the inconvenience of loading a website which is too big for the screen of our device. See to it that this won't be the case with your website. Design it so that all screen sizes can load and view the website without facing an uncomfortable extra large or extra small display.
There you go. These tips should get you educated and ready enough to create your own website successfully, so good luck with that! Reach out to us if you have any concerns, suggestions or general feedback.