On June 27th, 2019, cPanel announced that they have adopted a new pricing strategy for all their licenses. Contrary to the previous per server pricing model, the new strategy charges users per account. The Solo pricing tier still remains at $15 per month. Three new tiers have been introduced in place of the other previous tiers: Admin, Pro, and Premier. With the Admin Tier, a user can host 5 accounts at the price of $20 per month. The Pro Tier hosts 30 accounts at the price of $30 per month and the Premier Tier can host 100 accounts at $45 per month. Each account hosted after 100 accounts will be charged $0.20 each.  All the yearly licenses will also be transferred to monthly licenses, on renewal.
Many customers have shown negative responses to this sudden price hike. We understand that this is not the best news to receive and we fully respect your take and opinion on the matter. cPanel does offer a number of benefits that make it super convenient to work with such as their user-friendly interface and zero downtime during migrations. However, if you're unable to continue with cPanel there are a number of alternative control panels for you to choose from. If you're looking for a paid control panel, we suggest using Direct Admin, interWorx or Plesk (since they offer an unlimited account option). VestaCP and CyberPanel are two free control panels that we recommend.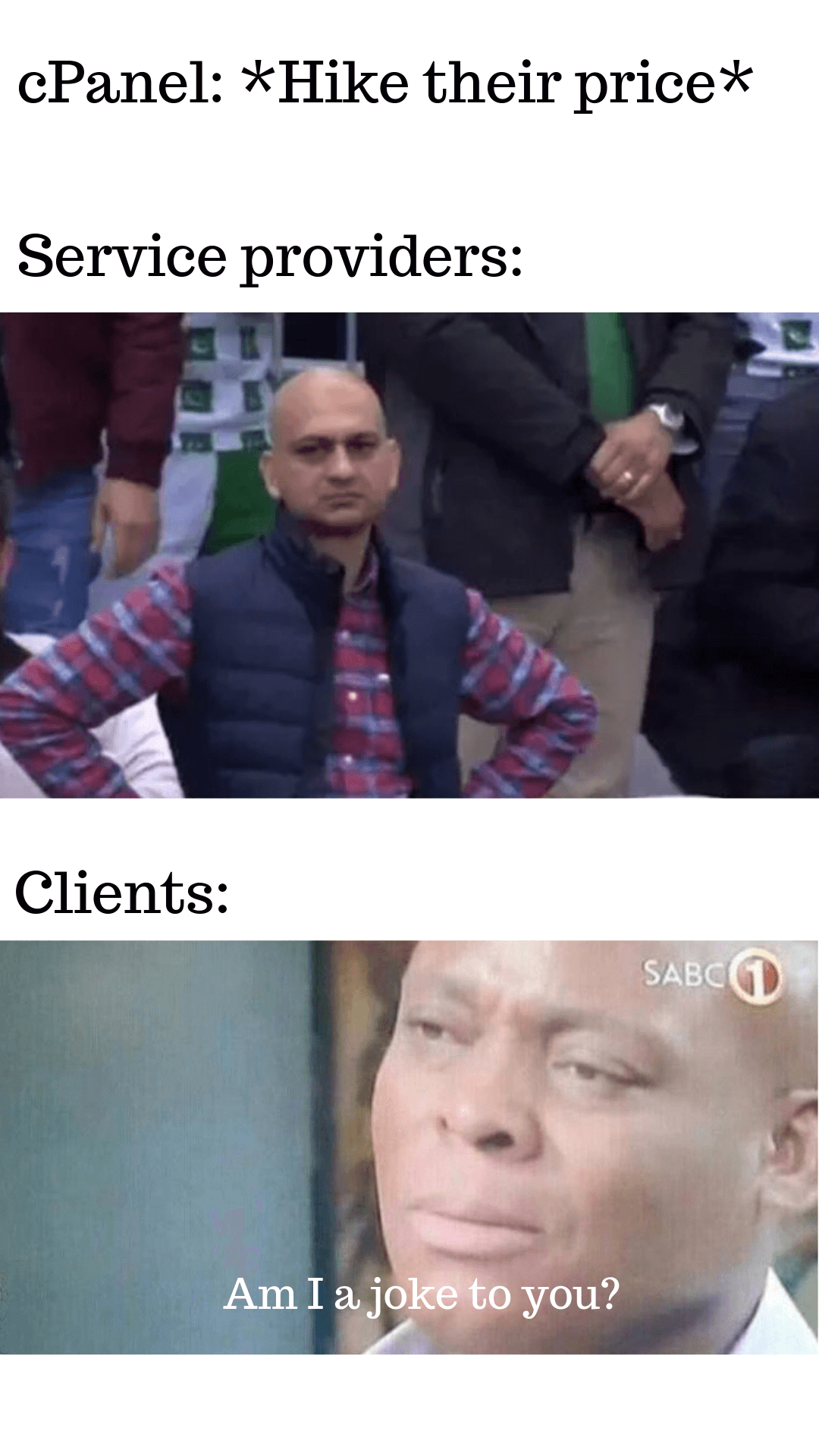 We do not agree with cPanel's decision to implement a price hike with a dramatic change in their entire pricing strategy. We want to reassure you that we are currently having discussions on how we will proceed with the matter. We're doing our best to make sure that our clients still continue to receive the best service from us. Stay tuned for further updates and announcements regarding this. Reach out to us if you have any concerns, suggestions or general feedback.