We're pleased to announce the launch of one of the most requested features of all time.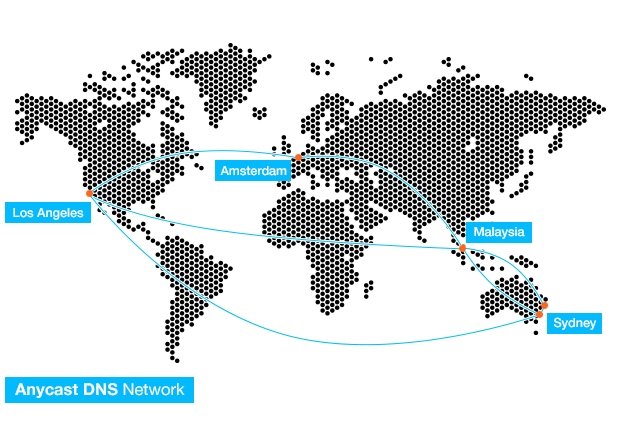 We now provide managed DNS services with a 24/7 uptime guarantee and global DNS availability at no extra cost for our existing Cloud Server users!
Yours DNS records will be propagated in each of our Partner Datacenters below:
The Netherlands
Germany
United Kingdom
Russia
Bulgaria
Los Angeles, Dallas and Ashburn, USA
Asheville, USA
Brazil
Hong Kong, Singapore and Malaysia
Australia
South Africa
If you have a feature request signup here and drop a post about it – make sure to like your favorites so that we can prioritize them 🙂
Feel free to drop in for a chat in the client area if you have any support requests or if you need help setting up and maintaining your cloud servers.