So what exactly is Content Marketing?
You make your way to a website that offers to sign you up for a newsletter. The newsletter promises great articles and discussions about themes and topics that grab your attention. Surprisingly, it seems like the website knows exactly what motive and desire led you there in the first place, because the newsletter promises more exciting content that sparks your interest. This is content marketing. As a content marketer what you do is you create educational content that provides insight into themes and topics related to your business field and market them. And by doing this, you evolve from being just a business to an actual brand with so much more to offer alongside your products.
What makes it so effective?
I bet you're wondering by now how, if content marketing is far from promotional, it can help your business. The answer is plain and simple. You put yourself in the audience's place and look at it. Don't you hate it when a certain business is always only discussing their products and promotions, every time they publish something? You never see this particular business publish fun, insightful and inspirational content to extract that Whoa from you. It's always solely about how their offerings are better. It's the same when you do it. Hence it's safe to say that content marketing has a faster route to reach out to the right audience and a firmer grip to hold them for your brand. No one gives their attention to another range of products sooner and more eagerly than they give attention to a theme or topic they are already interested in. Content marketing helps your target market remember your brand name.
It helps brand reputation
People aren't just about finding products to satisfy their basic needs nowadays. They look for information; not only about specific product brands, but more generalised knowledge. That's why by being the brand to provide them that additional knowledge they seek, your brand becomes an intelligent one that people admire and seek out for help. Studies show that 78% of a brand's customers usually  prefer getting to know a brand through its content rather than advertisements. Constant publication of engaging content also exhibits your confidence as a brand. People will know that you are serious about what you are doing and the field you are operating in.
It actually boosts conversions
And this point is backed by solid statistics. Content marketing renders you conversion rates 6 times higher than those achieved through other digital marketing tools. The content marketing platform Curata observes that 74% of the companies they have surveyed have increased their marketing leads both quantitatively and qualitatively, through content marketing. According to marketing software developer Hubspot, content marketing helps inbound marketers double their average conversion rate.
As I mentioned before, all consumers want to be well-informed, knowledgable consumers. Content gives them the education that they are after and it gives them the idea that you are an educated seller. Knowing that you're an educated seller leads them to believe that purchasing your products make them educated and well informed consumers. This is not a trick however, because it's obvious that the quality of your products shouldn't contradict the content you market.
It's cost effective!
Isn't that great? A super effective and fun marketing technique that is also easy on your money. Studies conducted by Demand Metric show that content marketing costs around 62% less than traditional advertising does, but generates 3 times as many leads. However the key is to create content based on a well planned strategy if you want to maximize your ROI.
What's next for content marketing?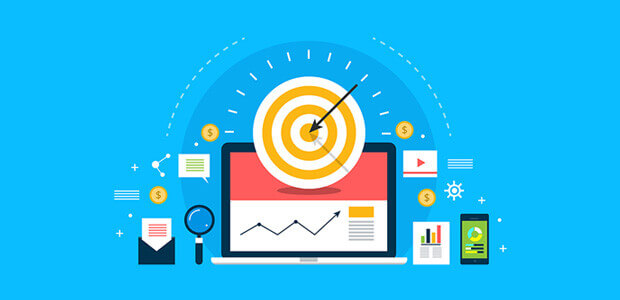 There are a few content marketing trends that you can practice to stay one step ahead of your competitors.
Personalization
We have talked about personalization before. In fact it's very commonly heard today when anyone talks about CRO and/or SEO. But did you expect it to be one of the big trends that shaped content marketing strategy? Monetate reports that in a study conducted on 1,100 digital professionals, 94% believed that content marketing was critical for success. However, I will discuss the best ways to use personalization as a content marketing trend in my next post 🙂
Creating a super niche market
Focusing on a niche is both fun and super effective. It's effective to entertain a small group of followers, more specifically defined than a large base of followers with varying needs and preferences. Your followers will be those who loyally gather around your brand because it's close to their hearts. The key here is to identify an audience that is constantly targeted in your market and try to figure niches that are most commonly overlooked. For instance if you look at an audience such as female teenagers, your niche could be geeky female teenagers; something that is commonly overlooked.
Creating content through videos and live videos
According to Cisco, in 2019 video traffic will make up 80% of internet traffic. Video is huge today. The reason behind this is the interactive nature of it and how it manages to keep the audiences interested from beginning to end is remarkably much more effective than other communication methods. Plus today videos are no longer boring. We are free to use effects and humour to convey something pretty important and serious. The trend of live video is more of a game changer because it allows real time interaction between you and your audience. An Outbrain survey shows that 87% of marketers prefer creating content on video over all other formats.
So there you go! In the end content marketing is all about dedication and creativity. A little dedication and one little thought, outside the box should give you the million dollar idea that you were looking for to go ahead with your content. Good luck! And reach out to us if you have any concerns, suggestions or general feedback.