Affiliate marketing has grown more and more popular over the years and it has now become a great means to make money. With CloudCone's affiliate program you can become a high earning affiliate in no time with a little effort and dedication. All you've got to do is sign up and share your referral link. This blog post will walk you through the incredible benefits of signing up with our program, the basic guidelines on how to get started and reward you with a few helpful tips and tricks to make the best out of being our affiliate and earn more.
Why you would want to choose our program
Like everything else we do, our affiliate program is quite unique too. If you're wondering why you should become our affiliate, here's why you would want to:
Amazing ROI
Our affiliates receive up to 30% return from each referral's cloud credits. It is more than most other affiliate programs offer. Each time that your referral link is used to purchase our products and services you will earn up to 30% of the amount they spend (However, with our special offer, you can earn up to 40% if you sign up within 6 weeks from today, 23rd of May 2019). With a little dedication, this ROI can do wonders for your income. Our highest paid affiliate earns over $800 per month! And getting there is simple.
Use the earnings as cash or cloud credits
Another opportunity that most other affiliate programs don't offer is the chance to use your earnings as credits or cash- whichever one you prefer! Most programs only allow your referral earnings to be used as credits and most of our affiliates are incredibly pleased that both options are available with CloudCone. Being able to use the revenue as cash, puts more weight on the value of what you have earned.
It's free!
Our affiliate program is free. There will be no memberships fees, hidden charges and complicated terms and conditions. Anyone is free to sign up and become an affiliate within seconds. You don't even have to purchase our products and services to start earning.
It's simple
There are no hard and fast terms and conditions for you to follow when it comes to our program. And since it's free there's no reason to hold back. It's super convenient and all our affiliates are loving it. Imagine not being an affiliate one minute and then becoming an earning affiliate the next, it's just that simple. Specific details on how to get started will be below.
How to get started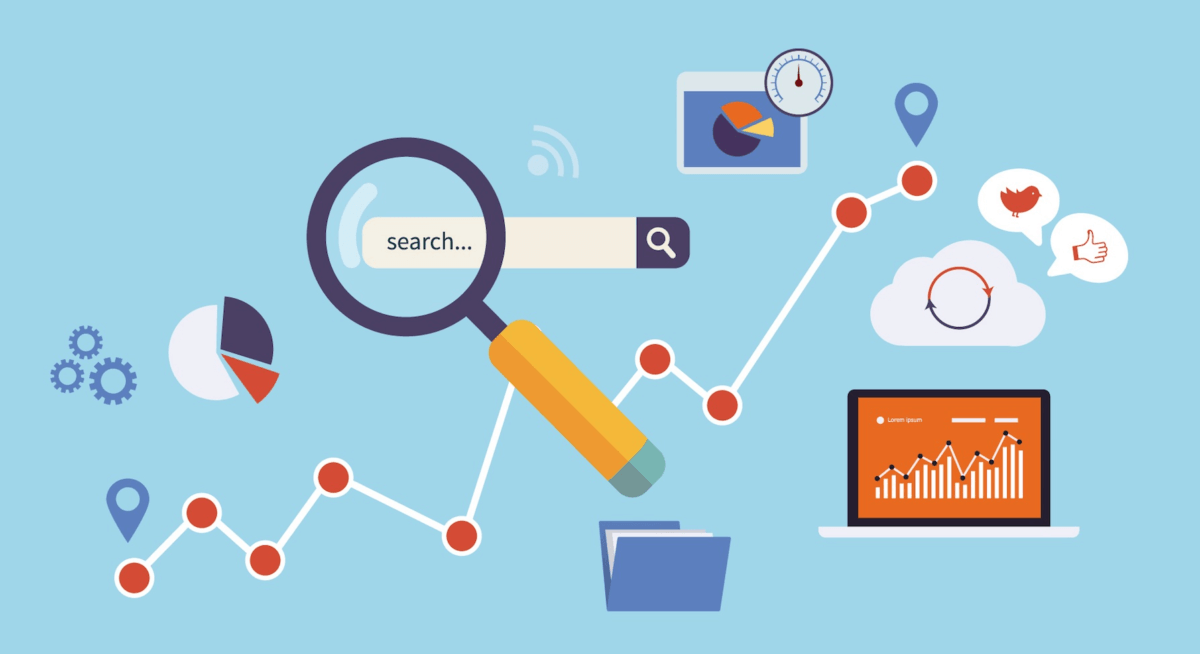 Choose a niche audience
Hosting can be related to many niche groups out there. We already published a blog post on how cloud computing can benefit education. However, it is tricky to select a perfect niche that can maximize your affiliate revenue.
A tip from us: Research on what type of niche markets have made affiliate campaigns the most successful. According to statistics cloud computing and storage is one such niche market which showed dramatic growth in users through referrals.
Draw up a plan
Planning is important in executing a great affiliate campaign so that you can not only organize the campaign itself but also how you will manage it with your day-to-day life.
A tip from us: Include as much detail as possible in your plan since this will be your map. You can use a calendar style planner so that you can include seasonal impacts (Christmas, Easter etc.) in your plan as well.
Create your platform
You can always post on forums, guest blog and share links on other websites, however, it will be easier in the long run for you to have your own website or landing page for your affiliate activities. This way you and your audience will have a platform to interact on and you will have room to expand your campaign.
A tip from us: Think about your audience when selecting a design for the website. Are you targeting professionals? Use colors like blue a lot. Are you targeting gamers? Use colors like red or black a lot. Research on design, layout and color and the role they play in drawing in new visitors and keeping old visitors coming back.
Research on the products
Our main products are VPS/cloud servers, dedicated servers and hosted email. It's important that you know well about these products to get an edge on other affiliates. It will also be helpful in planning your campaign out.
A tip from us: You can always talk to our experts about our products. We will always be available to lend you a helping and guide you through the campaign. It is important to gather information as three-dimensional as possible and we're right here to provide it all for you.
How to become our affiliate
Three easy steps are all it takes to start earning.
1- Sign up for a CloudCone account. If you're already a CloudCone account holder then you're one step ahead ?
2- Share the referral link that you will receive from us on your website, blog, social media, forums, anywhere you'd like. Your referral link is unique to you and it is a link that can be shared on your website or anywhere else. When a user signs up with your referral link and adds funds, you will receive a percentage of it as cloud credits or cash.

3- Earn up to 30% of each referral's cloud credits.
Tips, tricks and advice  
As an affiliate marketer, you're free to be as creative as you want. Here are a few tips and tricks that will help you plan out your campaign so that you can get a higher return.
Add your referral ID in front of our Buy links
Especially in the case that you're promoting our offers, seasonal plans and special plans, make sure that you add your referral ID (example: /?ref=2847) in front of our Buy link so that as soon as a user clicks on that link and adds funds, a percentage of that will automatically be added to your account.
Be mindful of who your audience is
If you're sharing your link on other websites and blogs, always take into account who their audience is. Get to know the website or blog well before you begin your campaign there. The goal is to attract as many potential clients as possible, so make sure that people who are most likely to be interested in our products are able to see what you share. For instance, a tech blog or tech news website is more suitable for your campaign than a food blog or travel website.
Decide on your scale
Decide how big you would want to go with your campaign. If you want to earn a lot and use it as the main means of income you should focus on our main products. That would be our VPS and dedicated servers. For instance, you could do product reviews, analyses and benchmarks related to our VPS and/or dedicated servers on your website or blog. For a campaign of that scale to be effective, you would need a little dedication but the return and the benefits make it all worth it.
Mix it up
No matter what your scale is, mix up your strategy. Make sure to use our logos and banners along with the referral link. You can also take it a step further and promote our offers, special plans, seasonal plans etc. with the referral link as well.  The key is to stay updated about our product announcements, emails and news. However, it's easy to keep track of them with your CloudCone account.
Another tip on how to successfully execute a well-rounded campaign is to draw out a detailed plan for what to post and share next. This way you would have a perfect, balanced combination of every element you aim to bring out through your campaign.
Maintain your consistency and be active
We all love following and paying attention to a celebrity or famous figure who's always active, interesting and consistent in what they share with the world. It's very similar to what you will be doing as an affiliate too. Make sure to keep up with your audience and post and share regularly. Don't let them forget your content. Good planning and organization can come in handy once again.
Love it and enjoy it
This is obviously important. To earn higher and higher you should be able to commit to what you do and to be able to commit you should be able to love it. Interact with your audience well, be enthusiastic and own your space on the web. This way you will be able to gather an audience that follows your campaign loyally. That loyalty and admiration will make you love it more.
Be our next top paid affiliate. We hope all these guidelines will help you get there. Drop a chat for further information and assistance. Good luck! We hope you find it enjoyable and that your enthusiasm in the campaign will grow each day. Reach out to us if you have any concerns, suggestions or general feedback.