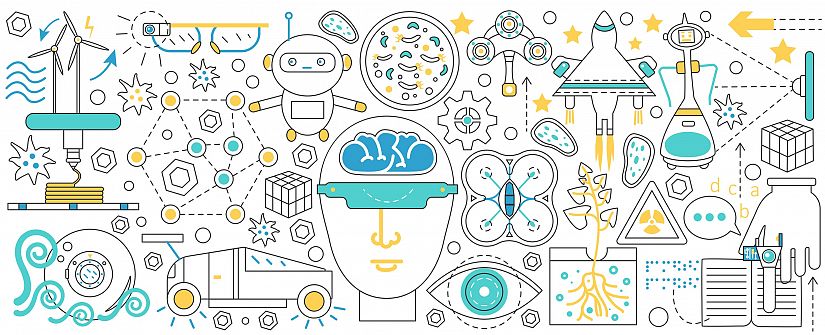 2020 is almost upon us and the digital space is transforming once again to reach more advanced developments. For a business owner, it's a given that keeping up with digital trends is one way to stay ahead of your game. We here at CloudCone have put together a list of Digital trends you need to know as you move on to 2020.
Table of Contents for digital trends for your business in 2020
#1 The digital trend of consumer profiling
Consumer data is one of the biggest assets to the growth of a business. In this context the value of organized consumer profiling is ever increasing. In order to create highly accurate consumer profiles obtaining a 360 degree customer view would be helpful. We have discussed 360 degree customer view and how to obtain a comprehensive view of your customers using cloud services etc. in a previous blog post. You can build a 360 degree customer view through the outputs of social media listening tools, data analysis, data auditing and other data infrastructure.

Brands being unable to draw a line, to operate within the limits of acceptability, could cause a few ethical issues. Asking for permission to download cookies is an attempt at resolving this issue. However, the line between what's ethical and what's not is often marred. And that brings us to our next trend.
#2 Transparency and traceability trends
Gartner, a global research and advisory firm, has conducted studies into data collection-security ethics of businesses and has come up with the concept of Transparency and traceability. According to Gartner, "Transparency and traceability refer to a range of attitudes, actions and supporting technologies and practices designed to address regulatory requirements, preserve an ethical approach to use of artificial intelligence (AI) and other advanced technologies, and repair the growing lack of trust in companies." 
Three key areas of focus are to be considered when building and adopting this concept into your business practices. Number one is Artificial Intelligence and Machine Learning. Number two is personal data privacy. And last but not least, ethically aligned design. This addresses the issue of tech systems that are designed to minimize human interaction in the process of extracting data, which in turn, raises concerns on privacy breach.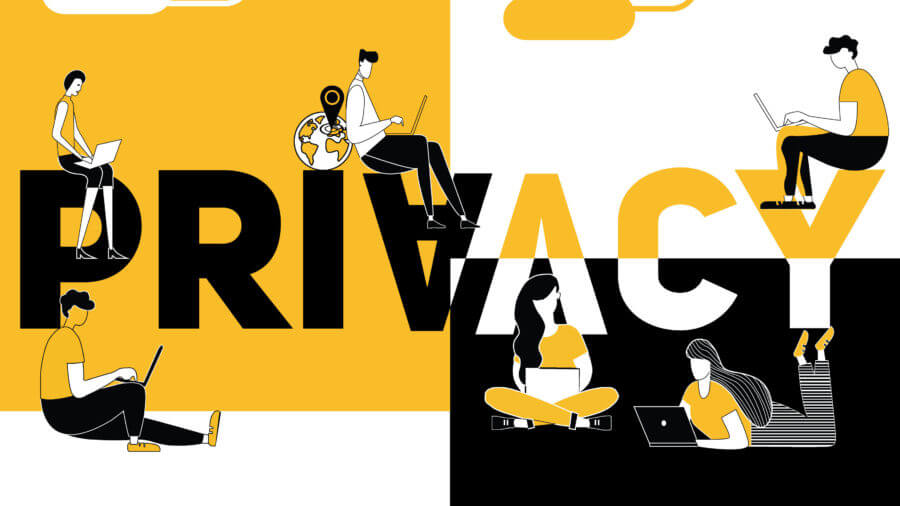 #3 DARQ technologies for 2020
DARQ is an abbreviated form used as a collective term to address Distributed Ledger, Artificial Intelligence, Extended Reality and Quantum Computing. Distributed Ledger refers to widely available decentralized collections of data such as Blockchain. Leading companies around the world such as Walmart and Microsoft have voiced their support for Distributed Ledger and cloud data. Artificial Intelligence on the other hand, face rapid development day after day. Amazon is one company that fuels this kind of development. With their AI voice assistant Alexa they have managed to take major strides in a trend that is yet to arrive at its peak.
Extended Reality includes both Virtual and Augmented Reality. Our blog post on the future of retail explains how global chains such as Sephora incorporate Augmented reality to help customers try on makeup looks virtually before buying them. Swedish company Ikea incorporates Augmented Reality for home owners to view how their houses would look with a certain piece of furniture placed in it, before purchase. To move forward with technology of this magnitude, cloud machines and storage with high availability are required.

Quantum Computing is the field of developing computer technology from the basis of quantum theory (the study of the behavior of energy and matter on an atomic level). Volkswagen uses Quantum Computing to test traffic flow optimization and accelerate battery development.

#4 The digital trend of Automation
Amazon Go introduced cashier-less stores. This does not mean you have a self-checkout aisle to still bill through. Once you enter an Amazon Go store all you've got to do is to open your Amazon Go app on your mobile device, select your items and leave. The store contains cameras and sensors all around, that enable them to collect information about items you've selected. There's no checkout whatsoever, the bill automatically gets added to your account. This trend has a lot to do with the development of cloud services and cloud data as well.
Studies have predicted that the worldwide market for Robotic Process Automation will reach USD 7.7 billion in 2020. The study also predicts that in the coming year, the automation industry will take a step ahead and be engineered to take on more comprehensive tasks.
#5 Industrial 3D printing and prosthetics in 2020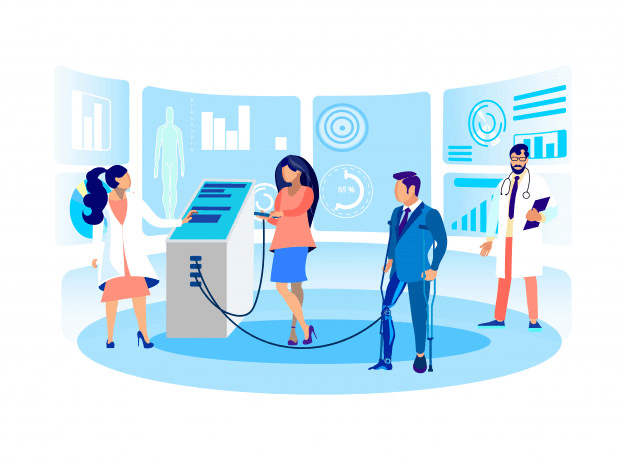 2020 will be an year when 3D printing will take strides and stand alongside the medical industry. Businesses that specialize in 3D printed prosthetics will see a rise. Although this field is still under a considerable amount of research and experimentation, businesses can still contribute to the growth of this industry. Scientists at Princeton University have 3D printed a "bionic ear" that is able to detect radio frequencies that are well beyond the human hearing range. If businesses actively engaged with scientists, 2020 with see the inception of a distant future inhabited by "superhumans". 
There you go. This is our list of top tech trends for the year 2020. We do not in any way imply that all concepts discussed in this post will come into total fruition and reach their peaks within one year. We are however suggesting that these trends are most likely among many others to show noticeable advancements and promise in the world of technology. CloudCone will be introducing many new features, technologies, fixes and developments in the coming year too so look forward for all that as well. That's it for now. Reach out to us if you have any concerns, suggestions or general feedback.