Private Hypervisors
Deploy virtual servers in your bare metal server fully integrated with CloudCone's easy to use control panel. Create manage, monitor and scale your private cloud environment under few clicks.
jump to pricing
Features
We setup your private hypervisors with many useful features and monitoring tools orchestrated under a few clicks, here's a few
Deploy Instances
Deploy Virtual Private Servers within your dedicated server via CloudCone's easy to use control panel allowing you to choose precise resources
Private Clusters
Ability to add more than one private hypervisor to your cluster and choose on which HV you need to deploy your new virtual machine
Monitoring
Advanced statistics for both hypervisors and virtual machines. View graphs about CPU usage, network usage and IOPS usage right inside the app
Resource Based Scaling
Adjust resources per your own need when deploying or resize after deploying. Move up or down RAM, Disk, IPs and CPU cores with no restrictions.
Seamless Management
Manage your virtual machine and the hypervisor; boot, reboot, shutdown, reset root password or reload the OS any time under a click.
KVM Virtualization
Deploy Kernel based Virtual Machines (KVM) to utilize hardware like virtual server environments on your guests with a wide range of Linux templates
Latest Linux
Select from a range of popular Linux distributions including CentOS, Debian, Ubuntu and Fedora to install on your Virtual Servers
Recovery Access
Integrated recovery VNC to access your guest's data incase of emergencies such as kernel panics or interrupted network configurations on your guest server
Internal Monitoring
View per minute statistics from the inside of your Hypervisor and it's guests, including RAM usage, CPU process list, network speed per interface and more
View Hoggers
Catch and stop high resource intensive virtual machines inside your hypervisors and view CPU, IO, and network graphs per virtual machine
RAID Protected
Monitor your hypervisor's RAID health right inside CloudCone's control panel, receive automatic alerts on RAID degradation
100% Utilization
Use the server hardware as you wish, targeting distributed computing and big data analysis. Never receive a fair share warning or capped CPU utilization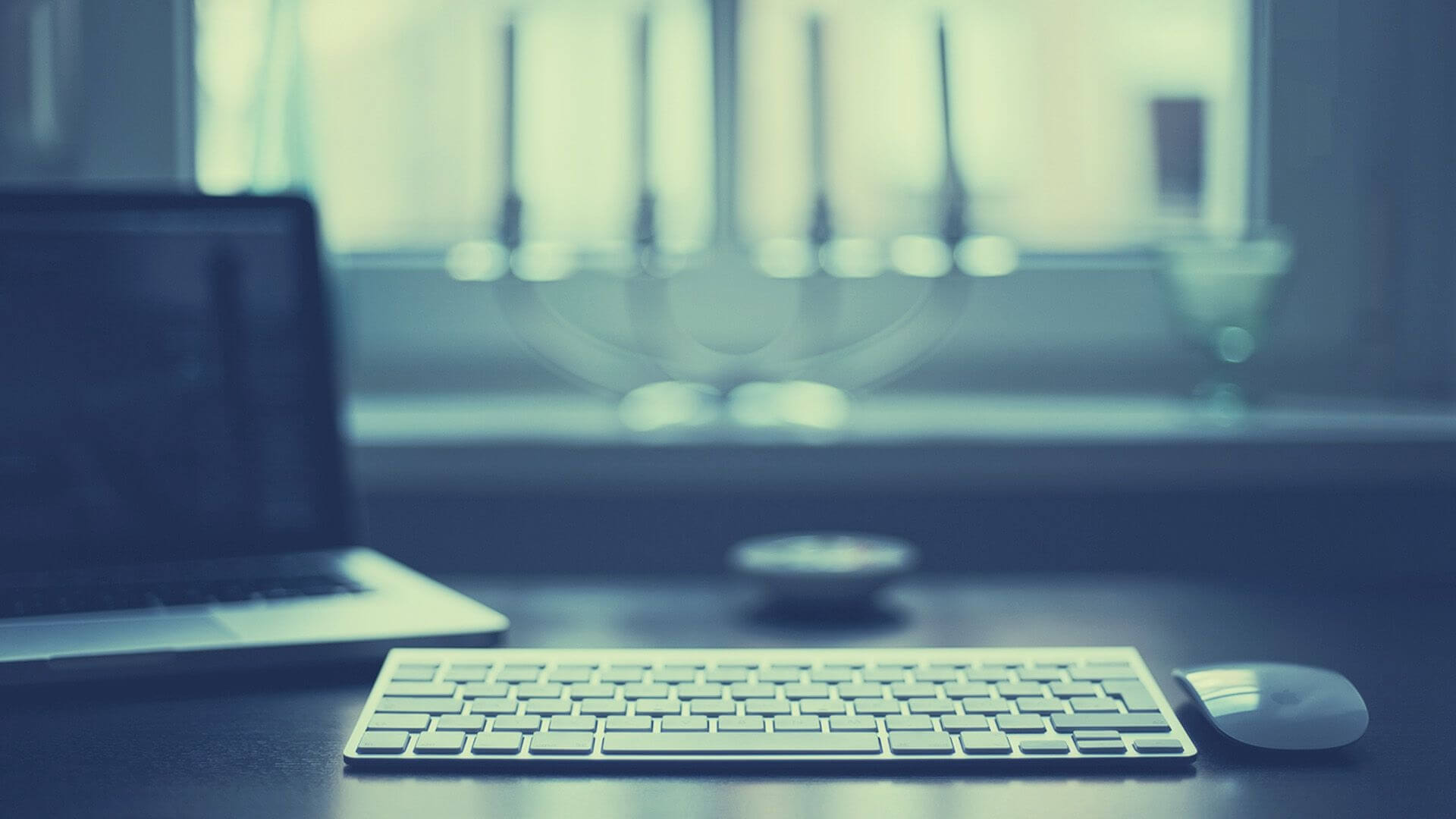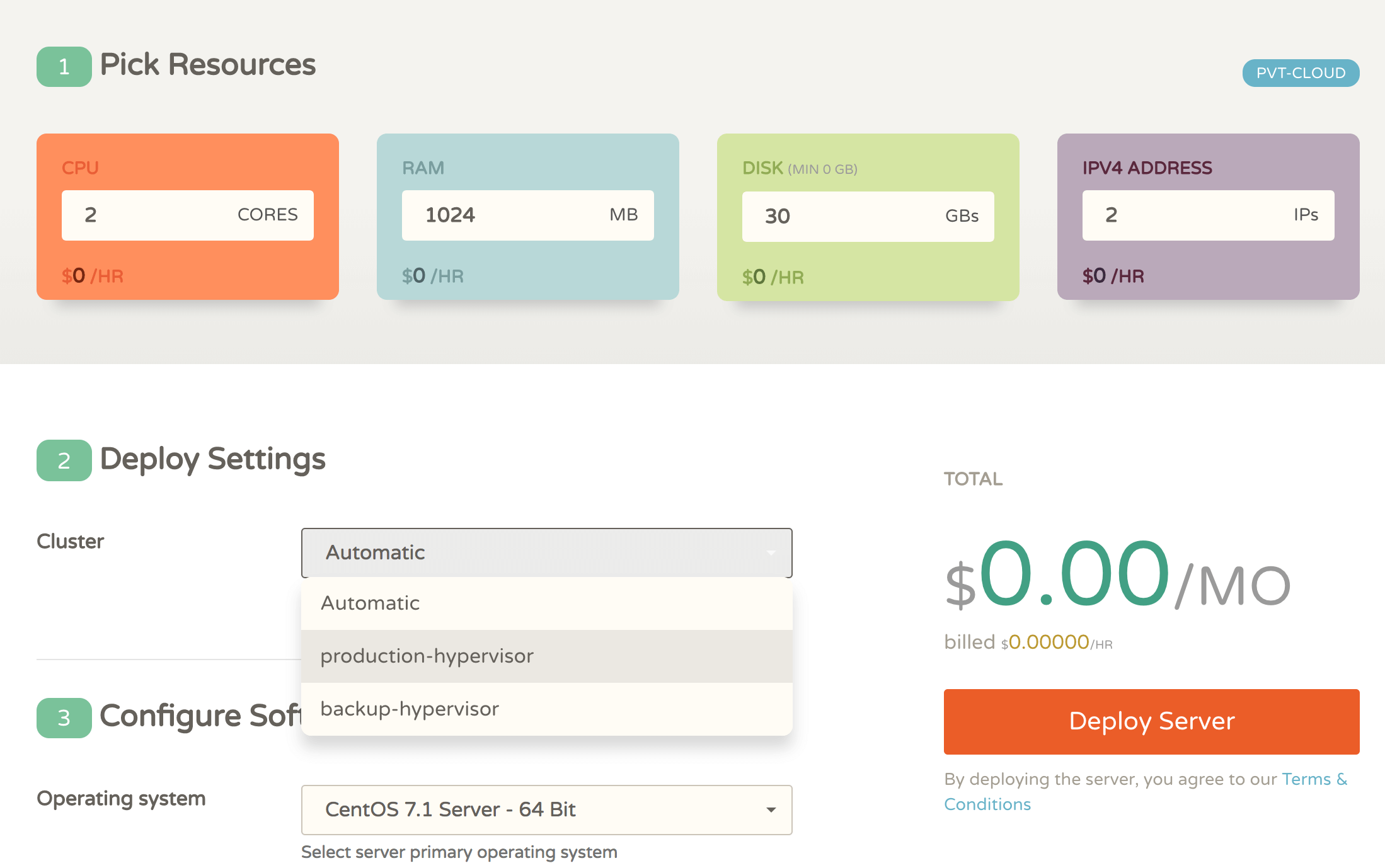 Get started with your private hypervisor Read more
Pick your individual resources

Select your desired RAM, CPU cores, Storage, IPs and your new server Operating System

Pick your Hypervisor

Choose your private hypervisor node where you need this server deployed

Click Deploy

Finally, click deploy and play a game of tic tac toe until your server is online
Pricing
Private hypervisors are an add-on to our available dedicated server plans or customized server plans, you can add this addon to any plan listed here
*Number of virtual machines depends on the dedicated server hardware of the Hypervisor
Introductory discounts available
Private Hypervisor
To deploy a private hypervisor solution contact us for pricing
Contact Us
Unlimited Virtual Machines*

RAID Monitoring

VM and Internal Stats

Linux Template Library

API Access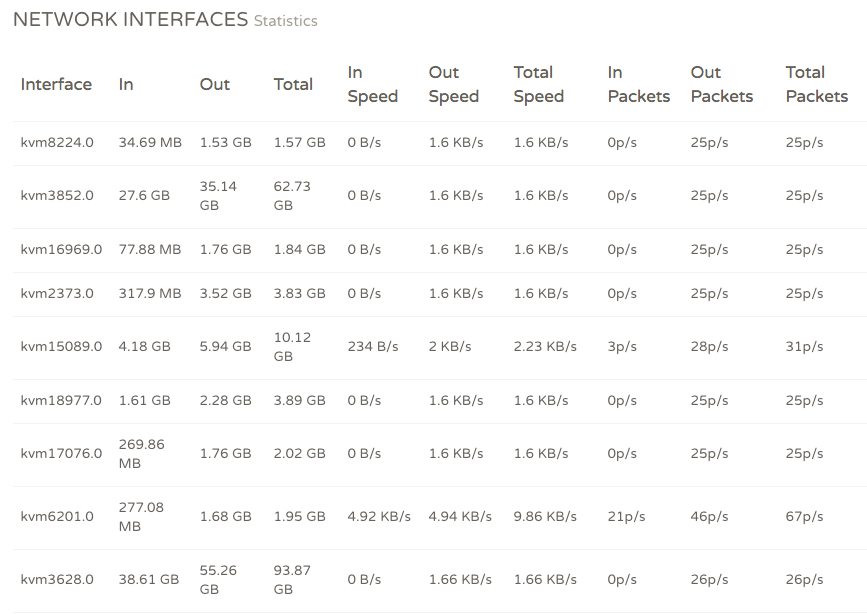 Cloud View Indepth monitoring
Cloud View is an actively improved monitoring plugin we provide free for all Private Hypervisor clients, it's awesome!
read more
Is this a managed service?

Yes, once your place your order, we install and setup all the required software and link it to our panel at CloudCone, and you can spin up instances right away, no technical installs to be done in your end

Do we pay for the virtual machines inside my Hypervisor?

No, you only pay the dedicated server fees and the Private Hypervisor addon fee and that's all. No hidden fees, we do not do that

Yes, you can carry out any tasks on your private hypervisors that does not violate our AUP, and you are good to go