Formerly known as xbmc, Kodi is a popular free and opensource media center that enables you to play and stream media such as videos and podcasts and is enjoyed by thousands of users worldwide. In this guide, we will look at how to install Kodi on Ubuntu 18.04. The current version of Kodi is Kodi 18 codenamed Leia. Kodi 18 comes with nifty changes such as
Wayland desktop manager in Linux
Blu-ray support
Voice functionality on Android TV
64-bit builds for Windows
Digital Rights Management (DRM) decryption support
Live TV
Radio Data system support
That said, let's see how you can install Kodi. The procedure will work for Ubuntu 16.04 LTS, 18.04 LTS, and 18.10. The installation process is quite easy.
Requirements:
To get started, you need an instance of Ubuntu 18.04 LTS. You should also have a regular user with sudo permissions to run privileged commands.
Step 1. Adding the official stable Kodi PPA
To start off with the installation process, we need to add Kodi's official PPA to our system. To achieve this, open your terminal and run the following command
# sudo add-apt-repository ppa:team-xbmc/ppa
Sample Output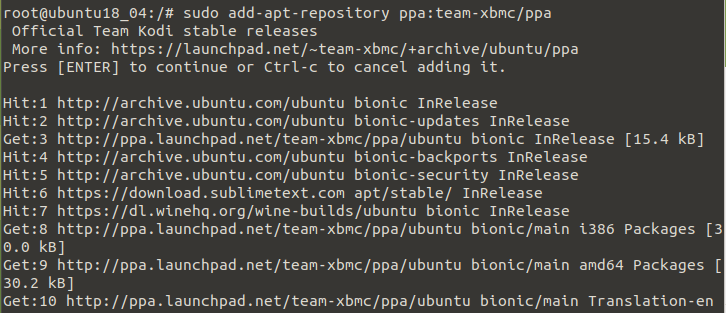 Step 2. Install  Kodi on Ubuntu 18.04
Having added the official Kodi's PPA, let's update our system's repository.
# sudo apt update
Sample Output

Next, install Kodi using the command below.
# sudo apt install kodi
Sample Output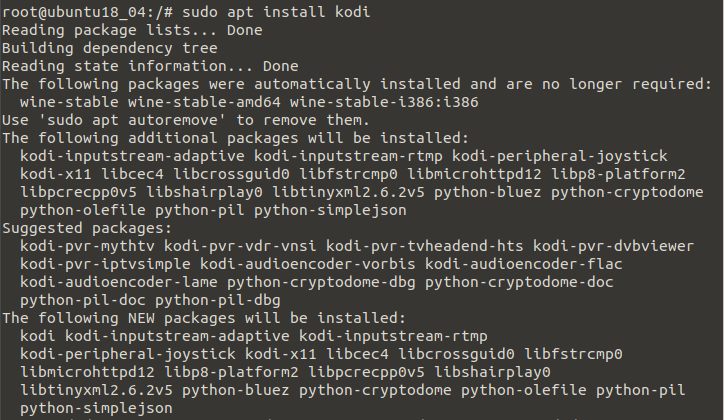 Step 3. Launching Kodi
Having successfully installed Kodi, it's time now to launch it. There are two ways of doing this. You can launch it directly from the terminal, or using the Application Manager.
To launch Kodi from the terminal run:
# kodi
Sample output

If you opt to use the Application Manager, type 'kodi' in the search text field section as shown

Once launched, you will see a display Window as shown.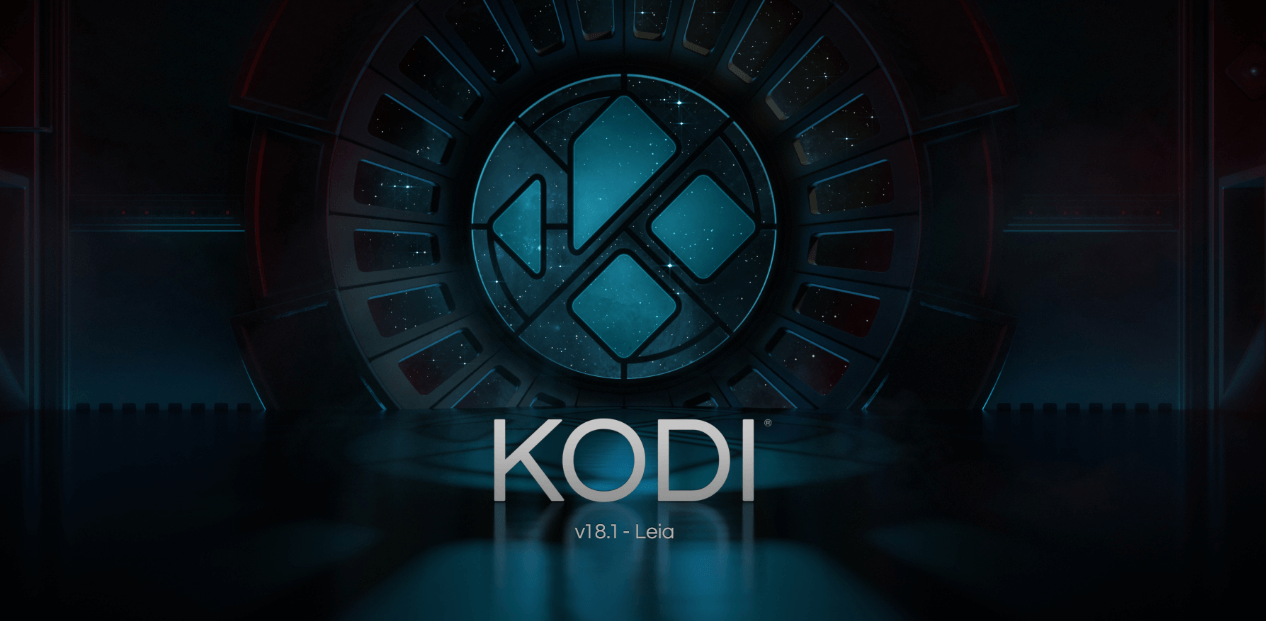 You can navigate through the various Menu sections for further customization and installation of addons that will enable you to enjoy the best of online streaming services!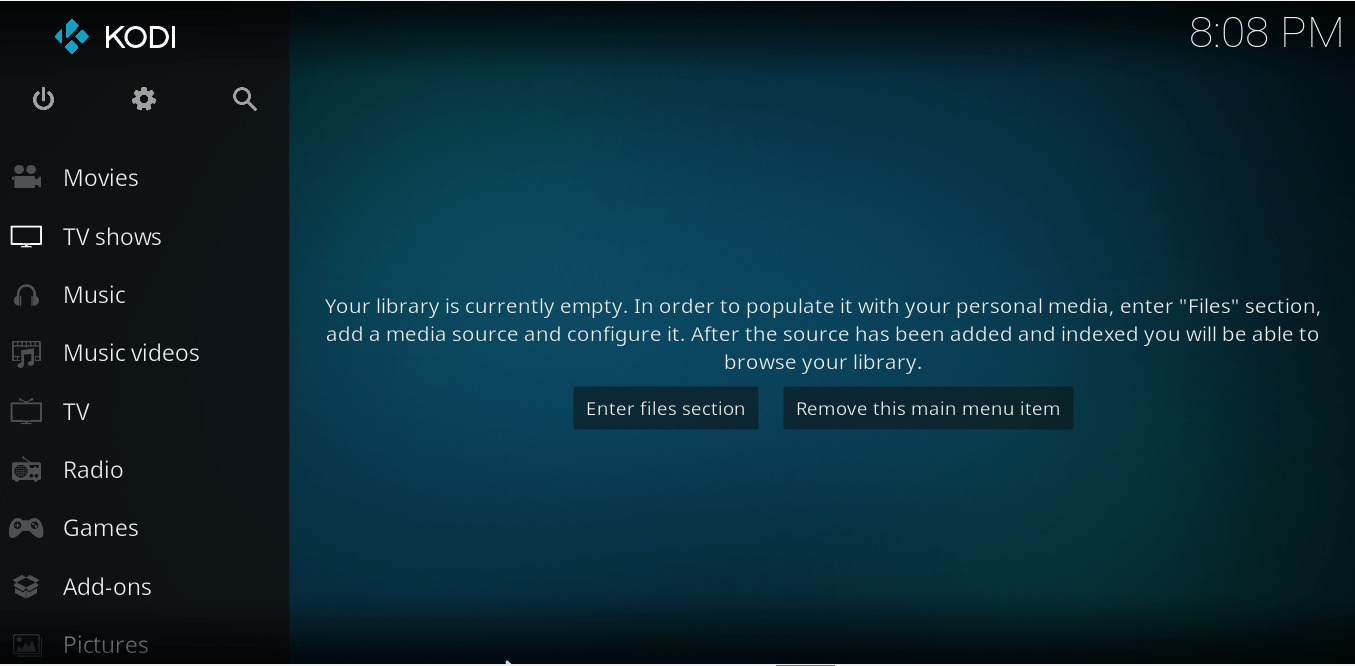 Step 4. Removing Kodi
If you wish to uninstall Kodi, follow the steps below
# sudo apt remove --auto-remove kodi
#sudo add-apt-repository --remove ppa:team-xbmc/ppa

That's it for today folks! GO ahead and give it a shot. Your feedback is most welcome!