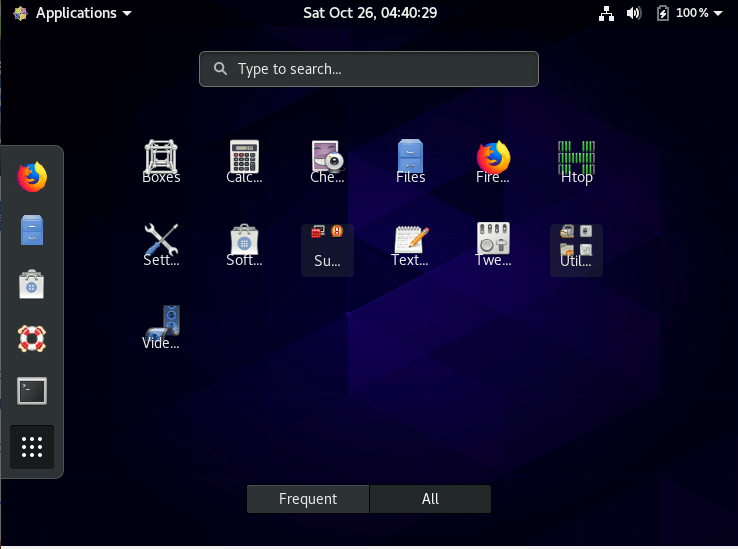 The much-awaited CentOS 8 was released on September 24, 2019 promising new and robust features and a polished look and feel. It is a derived version of Red Hat Enterprise Linux 8  (RHEL 8)  released earlier this year. The latest CentOS release introduces an array of new features and improvements.
 The stability of CentOS is attributed to the active support coming from the dedicated and resourceful opensource Linux community. The reliability of the Operating System (OS) makes it a perfect choice for most servers. 
New Features and Updates in CentOS 
You can now download CentOS 8  on the official CentOS webpage that has iso images both in CD and DVD format. Streaming and ordering DVDs is also part of getting a copy of the OS. 
What are the Updated Features? 
New GNOME Desktop 
CentOS 8 ships with  GNOME 3.2.8 desktop environment, which uses Wayland as a default display server. These new features are found on the new desktop. 
Extended Device Support 

New Box Feature 

On-Screen keyboard 

Upgraded User Interface
Networking 
As far as networking is concerned, two significant updates were made:
TCP Networking version 4.16

nftables as the default packet filter 
The changes in network ensure stability, performance, and scaling, nftables takes the place of Iptables, arptables, iptablesip6table, and ebtables. All the replaced tables serve IPv4 and Ipv6. Firewalld will work as the default for filtering network transactions on the backend.
Cockpit Console 
The cockpit is an open web console that enables Administrators to manage servers through a web interface. A highly integrated interface embeds terminals allowing the switch from terminal to the browser at any instance. The cockpit web-based manager also works on mobile devices. 
Installing CentOS 8 automatically sets up the web console alongside firewall ports. The OS manages resources well because it activates the CPU when it is working. 
Distribution of Content 
Two central repositories support distribution:
BaseOS has all the packages within the OS, and AppStream controls applications relating to the packages, tools developers use, databases, etc. the BaseOS makes up the core of the system. The repositories manage the software by classifying them into different sub-categories:
Module Profiles 

Packages 

Module streams 

Modules 
Software Management 
Cento 8 manages its software packages using the YUM manager version v4.0.4, which also uses the Dandified YUM (DNF) as a backend. The DNF has improved software management, which boosts performance with well-defined APIs and support. 
Virtualization 
Version 8 of CentOS comes with qemu-kvm 2.12 (KVM) that supports:
Ceph storage 

5 level paging 

Q35 Machine that presets all virtual machines

Sandbox feature 

Compatibility between NVIDIA, VNC, and vGPU consoles

UMIP (User-Mode Instruction Prevention)
Security Upgrade 
The security features on CentOS 8 are an improvement to make sure data is safe and prevents breaches. The latest version has OpenSSL 1.1.1, which also includes TLS 1.3 that ensures data, is under cryptograph protection.
Admins do not have to modify security measures for every application
CentOS Stream 
The CentOS stream is an RHEL and Fedora project, which is a rolling distro that seeks to do away with a myriad of compatibility issues. Other ideas include:
Changing a few packages at a time 

Address any issue raised by the CentOS community 

Allow projects to be layered on top of the CentOS stream 
The takeaway
 CentOS  8  release has definitely been occasioned with the introduction of new features and improvement of software packages which go along way to boost security and enhance functionality. The bar is set high for future developers using the RHEL platform. They should look into ways of improving the overall user interface.