One way to keep your site secure and stable on CloudCone is to keep up to date with the latest version of PHP.
With WHM, you can change the PHP version on one or all of your sites.
Follow these simple steps to change the PHP version for one of your domains on your CloudCone server:
Log into WHM with the login credentials provided on your servers manage page in your Dashboard.
Search for MultiPHP Manager in WHM using the upper left search box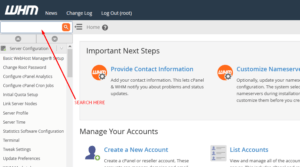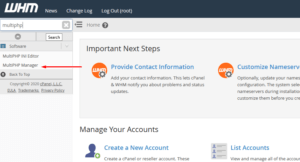 Select the domain you want to change the PHP version for
From the PHP Version drop-down select the version of PHP
Click the Apply button

You can now safely update your PHP versions on your sites using WHM with ease.
To deploy a pre-installed cPanel/WHM server,  you can choose cPanel/WHM from the Application Recipe list on Cloud Servers

Note: – If the required PHP version is not available, please raise a ticket on CloudCone requesting our support team to install the PHP version using EasyApache.